Senior Java Engineer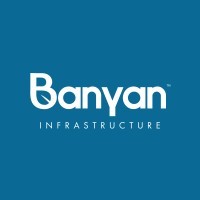 Banyan Infrastructure
Software Engineering
San Francisco, CA, USA
Posted on Thursday, November 3, 2022
Banyan Infrastructure's mission is to unlock capital for renewable infrastructure. We're the fintech solution serving a trillion dollar market by enabling banks and funds globally to invest in sustainability and net-zero targets.
Why consider this opportunity?
Banyan is growing rapidly and seeking a Senior Java Engineer. Our team is made up of bright, mission-driven individuals. We are passionate about using technology to solve real world problems.
Senior engineers at Banyan have responsibility for design and implementation of larger user stories. They work together with lead developers to actualize code solving challenges of scalability, performance, and shared use features. Senior engineers help and mentor more junior developers who use these modules.
We value learning, curiosity, and collaboration. We believe different perspectives create better solutions, so we will always ask for yours.
This role reports to the VP, Engineering and works a hybrid weekly schedule based in our San Francisco office (3 days in office/2 remote) with the flexibility to adjust on an ad hoc basis.
What you'll do:
Develop secure, performant, and maintainable Java APIs using Spring Boot and JPA

Utilize JUnit and Mockito to ensure high coverage unit tests

Collaborate with engineering and product team members to determine implementation approaches and potential functionality gaps

Serve as a technical voice and functionality expert when problem solving with product, customer success, and sales teams

Participate in code reviews, pair programming, and knowledge development to help implement new code, debug existing code, and resolve problems

Collaborate with front-end developers to ensure proper end-user experience around implemented APIs

Divide large stories into workable tasks and estimate time requirements

Recommend third party libraries for use in story deliveries

Provide 2nd tier production support

Advocate for and apply healthy coding practices and Agile methodologies

Build financial and cleantech subject matter expertise, stay abreast of new technologies, and industry trends to help inform engineering decisions
What you'll need:
Strong Java and Java Persistence API (JPA) programming experience with a track record of delivering high-quality, maintainable code

Strong quality focus with proficiency in software testing methodologies and test automation frameworks

Able to debug, diagnose, and correct errors

Able to perform code reviews and provide useful feedback for developers

Proficiency in Scrum and Agile methodologies

Strong organizational skills to manage multiple threads and deliver against commitments

Clear verbal and written communication to explain and discuss complex concepts and ideas with team members and cross-functional partners

Intellectual curiosity and ability to recognize gaps, learn quickly, and adapt to evolving technologies

Start-up mindset - creative problem solving and the ability to function in ambiguity with limited oversight and rapid delivery cadences

Team orientation with a willingness and desire to help others

Cultural and emotional intelligence to collaborate in a diverse environment

Enthusiasm for Banyan's mission or coding as an art; alignment with Banyan's values
Bonus points for:
Javascript knowledge using one or more Javascript frameworks

Experience building interfaces to third party systems

Experience working with Postgres

Experience implementing SSO or similar in enterprise applications

Cloud technology experience (AWS)

Prior experience with financial services or FinTech a plus

Experience with other technologies in our stack: Javascript, Vue, Quasar, AWS S3
We are unable to provide H1B visa sponsorship for this role. US work authorization required.
How we'll support your growth and success:
Work closely with the founders, executives, and cross-functional teammates

Develop cutting edge industry expertise in fintech -- learn the ins and outs of capital markets, financial products, and underlying technologies that drive the sector's innovation

Work on a meaningful product that will accelerate clean infrastructure deployment around the world

Learn from and with a diverse team of smart, passionate people
Compensation: $133,000 - $185,000 DOE
Our benefits package is designed to allow team members to be their best selves, in and out of the workplace. In addition to top tier health plans, at work meal offerings, and fitness benefits, we prioritize your well-being and growth through professional development, parental leave, a flexible time off policy, and flexible work. Our headquarters is centrally located between Bart and Caltrain in San Francisco, CA.
Confidence can sometimes hold us back from applying for a job. We'll let you in on a secret: there's no such thing as a 'perfect' candidate. We believe diverse perspectives and backgrounds are critical to building great technology. Our goal is to cultivate an environment where people feel valued and respected. So, however you identify and whatever background you bring, please apply if this role would make you excited to come to work. Banyan is an equal opportunity employer.