Finance and Administration Manager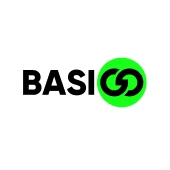 BasiGo
Accounting & Finance
kigali, rwanda
Posted on Tuesday, July 25, 2023
BasiGo is an early stage e-mobility start-up looking to revolutionize the public transportation sector in East Africa by providing bus operators with a cost effective electric alternative to diesel buses. BasiGo Rwanda is looking for a Finance & Administration Manager to join our team. The Finance & Administration Manager will report directly to the Financial Controller with indirect reporting to the Rwanda Country Lead.
You might like this job if:
You enjoy working with numbers, are a perfectionist and love getting into the fine details

You're able to think on your feet and create systems, policies and processes that support scale

You're ambitious, quick to learn new skills, and like to multitask

You love Kigali, and want to help clean up the City's air
Roles and Responsibilities:
Accounting & Finance

Oversee and manage BasiGo Rwanda accounting and finance functions including the timely recording of transactions, cash management, record keeping banking, receivables, payables and asset management, working with the BasiGo regional Finance and Admin team

In collaboration with the Regional Team, support the month end accounting close process, ensuring the accuracy and completeness of the ledger, and all supporting documentation, registers, and reconciliations.

Support in the preparation of monthly and annual financial statements and management reports

Oversee inventory controls and management. Ensuring that stock balances are audited regularly and actuals reconcile with other records

Ensure compliance with all tax regulations e.g. returns submitted and taxes paid on time

Providing timely, accurate, and detailed information to assist with internal and external audits

Prepare Payroll based on information provided from HR and timesheets

Maintain compliance with payroll taxes (PAYE, RSSB), and RRA, ensuring all filings and payments are made on time
Business Administration

Manage the BasiGo office ensuring that the team has a vibrant, clean, and motivating place to work, and that they have tools and resources they need to perform their duties to the fullest

Manage itinerary for travel by Staff and partners into and out of the Kigali office

Support the regional HR team in collecting employee information

Support the BasiGo team with procurement, and maintain excellent relationships with vendors and suppliers
Our ideal candidate would have:
Education & Experience
BSc/BA or relevant certification (e.g Finance and Accounting, Business Administration, Business Management. CFA/CPA preferred)

Minimum of 3 years experience working in a busy accounting environment.

Experience in operations and administration is a plus

Strong understanding of accounting standards and principles, especially IFRS requirements

Experience processing accounting transactions and posting

Experience managing company statutory filings & returns (PAYE, Income Tax, WHT, VAT, RSSB, etc)

Proficiency in Excel, and MS Office applications

Proficiency in spreadsheets, and databases. Additional knowledge of financial software especially Odoo ERP is a plus



Skills & Attitude
Ethical behavior

Strong communication and analytical skills

Meticulous, attention to detail, ability to notice discrepancies in data

A proactive approach to work, ability to handle multiple tasks, and to maintain a high-quality standard when working under sensitive timelines

Excited to learn & not scared of asking questions
BasiGo Rwanda is proud to be an Equal Opportunity Employer. We do not discriminate based on race, color, religion, sex, age, national origin, ethnic background, disability, pregnancy, sexual orientation or any other protected characteristic established by law.