Motor Controls Software Engineer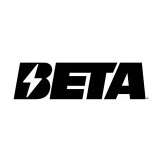 BETA Technologies
Software Engineering
South Burlington, VT, USA
Posted on Thursday, April 20, 2023
At Beta Technologies, together we apply our intellectual curiosity, passion for aviation, and commitment to sustainability toward a shared mission of revolutionizing electric aviation. Regardless of the position one holds, each team member brings their talent and desire to positively impact the environment and lives of others in a refreshing, vibrant, and inclusive culture.
The Motor Controls Software Engineer is responsible for the development and validation of control algorithms, as well as interfacing with the systems team to see that those algorithms are implemented correctly. This position will work in a cross-functional team setting including other software engineers, systems engineers, mechanical engineers, and electrical engineers to make sure we are meeting our requirements and developing the technologies that will make eVTOL aircraft successful.
Must be on-site minimum one week per quarter to help guide testing.
How you will contribute to revolutionizing electric aviation:
Design control laws for our inverters to control our electric motors.
Engage with our dynamometer, inverter, and motor team to test, validate and design software systems
Help design and implement supporting software for motor testing and development.
Create fault detection algorithms for 3-phase inverters, motors, and other power electronic systems
Model power electronics, motors, and communication systems.
Minimum Qualifications we are seeking :
BS, MS, or Ph.D. in Computer Engineering, Electrical Engineering, Computer Science, or related degree from an accredited University.
Minimum 2 years of industry (or graduate education) experience in embedded C/C, power electronics control, or motor controls.
Experience developing real-time control systems at a rate of 1kHz or more.
Comfortable reading electrical schematics, documentation, and datasheets Good team, communication, and leadership skills required
Google G Suite including drive, mail, calendar, docs, sheets, slides, charts, hangouts; slack, application lifecycle
Mastery of the C programming language
Mastery of controls development in Simulink
Above and Beyond Qualifications that will distinguish you:
Demonstrable understanding of Field Oriented Control, Observers, the simulation of power electronic systems, and/or self-sensing/sensorless motor control algorithms
Experience with Python, oscilloscopes, version control using GIT, control systems, and signal processing
Experience with programming ARM Cortex-M series microcontrollers or Texas Instruments Hercules ARM Cortex-R series processors is a benefit
Experience in most of the following areas: Motor Controls, Field Oriented Control, Performing and developing tests, RTOS, bare-metal development, VSCode, CMake, Communication Protocols CAN, I2C, SPI, Simulation with Simulink
End-to-end implementation of the control of a permanent magnet machine control algorithm, or other power control systems
Experience with requirements writing.
Familiarity with model-based design techniques.
Video Interview:
Please be aware that you may be invited to complete a Video Screening interview. This invite will be sent by email (users@hireflix.com). We highly recommend completing this step of the application process within the following 48 hours should you be invited.
Note: Be sure to check your Junk folder
BETA Technologies provides equal employment opportunity to all individuals regardless of their race, color, religion, age, sex, sexual orientation, gender identity, national origin, ancestry, place of birth, citizenship, disability, veteran or military status, health coverage status, HIV status, genetic information, crime victim status, pregnancy or a pregnancy-related condition or any other characteristic protected by state, federal, or local law. The company does not discriminate, and will not discriminate, and will not tolerate discrimination, based on any of these characteristics during the application process or in employment.
All offers of employment at BETA Technologies are contingent upon favorable results of a thorough background check.
BETA Technologies is an E-Verify employer.