Civil 3D Drafter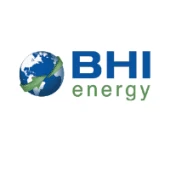 BHI Energy
Tampa, FL, USA
Posted on Wednesday, June 14, 2023
---
About BHI Energy
BHI Energy is a broad umbrella organization with a complete service offering that covers all facets of Power Generation through the entire Electrical Delivery system. For over 40 years, our diverse services have been focused on multiple end markets, united by our level of service and quality, our unique partnership approach to our customer relationships, and our internal culture of how we interact with and support each other. To learn more about us, go to www.bhienergy.com.


BHI Energy provides competitive compensation & benefits, career advancement opportunities and a great work culture!


Position Summary:
The ideal candidate will possess experience in AutoCAD, Civil 3D and Storm & Sanitary Analysis. Must be able to work efficiently and independently to produce high-quality work for both Substation and Transmission Linear Corridor projects. Position is "In Office" but may be revised to "Hybrid" at the supervisor's discretion based on candidate work history and experience.
Essential Functions:
1) Detail oriented, professional attitude, good communication, team player, self-starter.
2) Develop preliminary sketches and designs based on early engineering efforts.
3) Prepare Access Drawings, Plan and Profiles, Easement Drawings and other Linear Corridor Drawings .
4) Prepare Line Lists, Drawings Lists and Bills of Materials
5) Recommend modifications and changes for design improvement and simplification.
6) Produce technical drawings and Structure Standard Drawings.
7) Prepare working drawings from conceptual layout to detailed finished product.
8) Coordinate CAD projects with other disciplined personnel.
9) Prepare and assemble project deliverables.
10) Ability to set up and manage AutoCAD drafting and plan preparation standards.
11) Must be able to travel to field project locations with designers or engineers to make field sketches, take dimensions, etc.
12) Willingness to mentor and teach others.
---
Minimum Requirements:
Education

Associates degree in Engineering or Engineering Design

Experience

Minimum of five (5) years. Experience in the electric utility industry or related practice is preferred.

Knowledge

Skills and

Abilities

The successful candidate will leverage the full capabilities of CAD including generating surfaces; cut/fill analysis; generating centerlines and alignments; storm sewer design; preparation of color graphics and 3D and isometric views of site plans and structures.

The Drafter Technician will perform basic stormwater management design including delineating drainage areas, utilizing the rational method for estimating stormwater runoff, designing storm sewer systems and performing stormwater calculations using Civil 3D/HydroCAD.

The ideal candidate will have experience and be thoroughly familiar with AutoCAD 3D and /or Civil 3D. Skills should include the ability to work and communicate with others in a team environment; the ability to work under pressure; the ability to deliver within budgeted hours and on schedule. Must also be self-motivated and able to work independently. Knowledge in the below areas is strongly desired:

Working

Conditions

General office working conditions. May be temporarily assigned to construction site locations. On-site inspection duties involving occasional overnight travel. Work outside regular schedule may be required. Must possess a valid Florida driver's license and an acceptable Motor Vehicle Report.
Apply now! BHI Energy's Talent and Placement Specialists are waiting for your application.


BHI Energy is an Equal Opportunity Employer and provides a fair and equal employment opportunity for all employees and job applicants regardless of race, color, religion, national origin, gender, sexual orientation, age, marital status or disability. BHI Energy is a federal contractor that requests priority referrals of protected veterans. BHI will provide reasonable accommodations for the application process and during employment necessary for eligible applicants/employees to perform essential functions. If you require special support or accommodation while seeking employment with BHI Energy, please email
ESC@bhienergy.com
providing your name, telephone number and the best time for us to reach you.
Contact:

Jennifer Roach

jennifer.roach@bhienergy.com
Already have an account? Log in here