Designer 2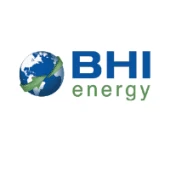 BHI Energy
Design
Glastonbury, CT, USA
Posted on Wednesday, June 14, 2023
---
About BHI Energy
BHI Energy is a broad umbrella organization with a complete service offering that covers all facets of Power Generation through the entire Electrical Delivery system. For over 40 years, our diverse services have been focused on multiple end markets, united by our level of service and quality, our unique partnership approach to our customer relationships, and our internal culture of how we interact with and support each other. To learn more about us, go to www.bhienergy.com.


BHI Energy provides competitive compensation & benefits, career advancement opportunities and a great work culture!


A designer will perform entry level design of overhead electric distribution systems that will serve to strengthen the client's electrical grid. This work includes field staking, processing of field survey data, circuit drawings, utility standards, and feeder system upgrades utilizing design software and work management system provided by the utility. The distribution designer (designer) is ideally based in VT. A remote position with a local office based out of the BHI Glastonbury, Connecticut office will be considered for the right applicant.
Essential Functions:
-Work within a multi-discipline team to develop efficient and reliable electrical design packages for distribution circuits.
-Ability to drive to site via employer-supplied vehicle as required. Must possess a valid driver's license and an acceptable Motor Vehicle Report.
-Coordinate design activities to maintain project schedules, budget, quality requirements to ensure successful project completion.
-Accountable to provide design activities in accordance with applicable codes and standards, including BHI Energy's policies and procedures, such as Safety, Environmental, Quality Assurance and Quality Control.
-Deliver accurate and thorough electrical designs that will meet industry standards and specifications and meet prudent engineering practices.
-Review internal and external designs for code compliance, good design practice and constructability.
-Coordinate design activities with other multi-discipline project team members.
-Provide construction support including resolving site queries, attending site meetings, and performing site inspections during the construction phase of projects as required.
-Maintain good working relationship with internal groups that support projects such as other engineering disciplines, Drafting, Project Management etc.
-Team player with well-developed interpersonal skills who is comfortable in a cross-functional, multi-cultural environment
-Good decision making, analytical, and problem-solving abilities
-Strong communication and writing skills with the ability to clearly explain issues
-Ability to manage own time as best suited for the task at hand
-Smart phone usage with a variety of apps
-Ability to walk outside for extended periods to conduct pole staking, including in distribution Right-of-Ways where required
-Ability to lift required equipment for assigned task
-Performs other duties as assigned or required
---
Required Education and Experience:
An ideal candidate will have a Bachelor/Associate Degree in Engineering, Technology, or 4 years related experience in the electrical utility industry. Working knowledge of AutoCAD and/or GIS systems. Demonstrate good oral and written communication skills. Ability to interface with clients in connection with project design responsibilities. Demonstrate capability to utilize Microsoft Office Suite ( Excel, Word, Outlook). Must possess a valid driver's license and maintain it throughout the duration of employment. Must be able to work for extended periods of time on a computer. Proven ability to demonstrate a high level of ethical behavior, integrity, and trust. Knowledge of United Utility processes and procedures and utilization of developed tools to manage work most effectively is essential. Must actively demonstrate the United Utility company values and support the United Utility Ethics and Standards. Must have the ability to obtain and maintain a working knowledge of United Utility and client technical manuals and procedures; to pass United Utility and client specific training and qualifications as required; subject to personnel call out as required in support of nuclear station emergent work requirements; to work overtime, to include shift work, weekends, and holidays as needed; and be able to pass all background and screening requirements for the position, to include drug and/or alcohol screening.
Apply now! BHI Energy's Talent and Placement Specialists are waiting for your application.


Contact:

Deja Felder

Deja.Felder@bhienergy.com