Wind Technician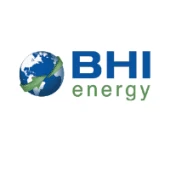 BHI Energy
Chetwynd, BC V0C, Canada
Posted on Wednesday, July 12, 2023
---
About BHI Energy
BHI Energy is a broad umbrella organization with a complete service offering that covers all facets of Power Generation through the entire Electrical Delivery system. For over 40 years, our diverse services have been focused on multiple end markets, united by our level of service and quality, our unique partnership approach to our customer relationships, and our internal culture of how we interact with and support each other. To learn more about us, go to www.bhienergy.com.


BHI Energy provides competitive compensation & benefits, career advancement opportunities and a great work culture!


SUMMARY/OBJECTIVE:
The Wind Farm Technician will diagnose, troubleshoot, repair, and test problems involving wind turbine generators or control systems. Wind Farm Technician will perform routine maintenance on wind turbine equipment and systems and equipment related to the wind turbines.
ESSENTIAL FUNCTIONS:
1. Diagnose problems involving wind turbine generators or control systems.
2. Climb wind turbine towers to inspect, maintain, or repair equipment.
3. Test electrical components of wind systems with devices such as voltage testers, multimeters, oscilloscopes, infrared testers, or fiber optic equipment.
4. Start or restart wind turbine generator systems to ensure proper operations.
5. Troubleshoot or repair mechanical, hydraulic, or electrical malfunctions related to variable pitch systems, variable speed control systems, converter systems, or related components.
6.Maintain tool and spare parts inventories required for repair, installation, or replacement services.
7.Perform routine maintenance on wind turbine equipment, underground transmission systems, wind fields substations, or fiber optic sensing and control systems.
8.Test structures, controls, or mechanical, hydraulic, or electrical systems, according to test plans or in coordination with engineers.
9.Collect turbine data for testing or research and analysis.
10.Inspect or repair fiberglass turbine blades.
11.Train end-users, distributors, installers, or other technicians in wind commissioning, testing, or other technical procedures.
12.Operate manufacturing equipment to fabricate wind turbines.
13.Assist in assembly of individual wind generators or construction of wind farms.
14.Repair green energy equipment or systems.
15.Climb equipment or structures to access work areas.
16.Test electrical circuits or components for proper functioning.
17.Troubleshoot equipment or systems operation problems.
18.Maintain work equipment or machinery.
19.Test electrical equipment or systems to ensure proper functioning.
20.Test mechanical systems to ensure proper functioning.
21.Measure equipment outputs.
22.Inspect mechanical equipment to locate damage, defects, or wear.
23.Fabricate parts or components.
24.Assemble structural components.
25.Perform other duties as assigned.
---
REQUIRED EDUCATION AND EXPERIENCE:
An ideal candidate will have a current GWO BST, ART certifications, a high school diploma, training from a vocational school, or equivalent prior experience. Must have excellent communication skills, both written and oral. Must follow all safety rules and regulations for safe operations and follow safe work practices. Proven ability to demonstrate a high level of ethical behavior, integrity and trust. Knowledge of BHI Energy processes and procedures and utilization of developed tools to most effectively manage work is essential. Must actively demonstrate the BHI company values and support the BHI Ethics and Standards. Must have the ability to obtain and maintain a working knowledge of BHI and client technical manuals and procedures; to pass BHI and client specific training and qualifications as required; subject to personnel call out as required in support of nuclear station emergent work requirements; to work overtime, to include shift work, weekends, and holidays as needed; and be able to pass all background and screening requirements for the position, to include drug and/or alcohol screening.
Apply now! BHI Energy's Talent and Placement Specialists are waiting for your application.


Contact:

Brittany Paris

brittany.paris@bhienergy.com