Warehouse Assistant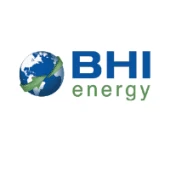 BHI Energy
Omaha, NE, USA
Posted on Friday, August 11, 2023
---
About BHI Energy
BHI Energy is a broad umbrella organization with a complete service offering that covers all facets of Power Generation through the entire Electrical Delivery system. For over 40 years, our diverse services have been focused on multiple end markets, united by our level of service and quality, our unique partnership approach to our customer relationships, and our internal culture of how we interact with and support each other. To learn more about us, go to www.bhienergy.com.


BHI Energy provides competitive compensation & benefits, career advancement opportunities and a great work culture!


SUMMARY: The Warehouse Assistant is responsible for order filing, receiving inventory, preparing and shipping orders, and miscellaneous duties as assigned
SHIFT: 1st Shift (8am - 5pm) Monday - Friday
ESSENTIAL DUTIES AND RESPONSIBILITIES:
Personally exhibits, recruits and coaches associates consistent with Core Behaviors

Responsible for promoting culture of safety

Receive and verify incoming shipments against packing slips

Accurately sort, maintain, and stage product

Reject damaged goods and forward to Purchasing for processing

Put away stock ensuring proper labeling and placement

Receive purchase orders, pick product and package for shipping

Check items to be shipped against picking ticket to assure quantities, destinations and routing are correct

Log non-conforming product and verify returned goods

Responsible for cycle count of inventory and to work with the Purchasing department to correct discrepancies

Maintain accurate records and a clean and organized workspace

Technical responsibilities include performing hands-on tasks, primarily using trade or computer hardware and software, including spreadsheets, data bases, and data processing

Perform other duties as assigned

Perform all work in accordance to ISO processes and procedures
---
Apply now! BHI Energy's Talent and Placement Specialists are waiting for your application.


Contact:

Alexis Rogers

alexis.rogers@bhienergy.com