Recruiter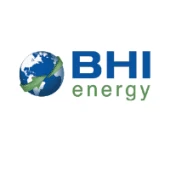 BHI Energy
People & HR
Piedmont, SC, USA
Posted on Tuesday, August 15, 2023
---
Job Category:
Human Resources/Recruiting
About BHI Energy
BHI Energy is a broad umbrella organization with a complete service offering that covers all facets of Power Generation through the entire Electrical Delivery system. For over 40 years, our diverse services have been focused on multiple end markets, united by our level of service and quality, our unique partnership approach to our customer relationships, and our internal culture of how we interact with and support each other. To learn more about us, go to www.bhienergy.com.


BHI Energy provides competitive compensation & benefits, career advancement opportunities and a great work culture!


The Role
BHI Energy is seeking a result oriented, highly motivated, individual to join our Craft Recruiting team in the Piedmont, SC office. Ideal candidate will have strong Craft, Technician, or Power Plant Outage Staffing proven track record. Must be a self-starter with the ability to support large outage schedules, continuous oversight on schedule changes, and ability to staff large volume projects.
What will you do?
Effectively partner with hiring manager(s) to better understand business needs and assess position goals and requirements.
Use various cost-effective sourcing strategies, such as internet job boards, networking, resume mining, social networking, cold calling, college/university recruiting and job fairs to attract a diverse pipeline of candidates.
Prescreen all applicable candidates, then recommend candidates to hiring manager based on detailed requirements of position and competencies; provide manager with reasoning for advancing candidate.
Establish credibility and remain engaged with hiring manager and senior management to stay aware of hiring process.
Arrange management interviews by coordinating schedules, arranging travel, lodging meals, and escorting applicant to interviews as applicable.
Ensure recruitment activity is updated in an accurate, compliant and timely manner within the applicant tracking system.
Track, report and support future staffing initiatives.
Proactively work with hiring manager and human resources business partner regarding future organizational and project hiring structure.
Systematic and proactive approach with hiring managers across all business lines regarding recruitment cost controls.
Proactive partnership with HR business partners when an employee or hiring manager issue is identified.
Continued recommendation for improving full life cycle recruiting strategies.
Lead and collaborate on projects / reports related to ongoing project recruitment initiatives as required.
May provide assistance to junior level staff with more complex tasks that require a higher level of understanding of functions.
May escalate issues to supervisor / manager for resolution, as deemed necessary.
Review and comply with the Code of Business Conduct and all applicable company policies and procedures, local, state and federal laws and regulations.
Assist with various projects as assigned by a direct supervisor.
Other duties as assigned.
Additional responsibilities may include focus on one or more departments or locations. See applicable addendum for department or location specific functions.
What will it take?
5+ years of full lifecycle recruiting experience, preferably a combination of agency and corporate recruiting.
Prefer experience and technical knowledge in the Energy, Engineering, Industrial, and / or Construction sectors.
Experience recruiting for a wide range of business functions and talent communities with a current focus of hard to fill technical positions.
Proficient at leveraging multiple effective sourcing methods, strategies, and resources (such as Road Techs, LinkedIn, Indeed), and goes beyond the typical known channels, when necessary, in order to identify the most qualified talent.
Must be comfortable using an Applicant Tracking Systems (ATS) to manage daily activity.
Has strong working knowledge of EEO, AA, and OFCCP compliance.
Has working knowledge of US Visa and Immigration policies and requirements.
Must have strong professional verbal and written communication skills.
Proficient knowledge of Microsoft Excel, Word, and PowerPoint.
---
Apply now! BHI Energy's Talent and Placement Specialists are waiting for your application.


BHI Energy is an Equal Opportunity Employer and provides a fair and equal employment opportunity for all employees and job applicants regardless of race, color, religion, national origin, gender, sexual orientation, age, marital status or disability. BHI Energy is a federal contractor that requests priority referrals of protected veterans. BHI will provide reasonable accommodations for the application process and during employment necessary for eligible applicants/employees to perform essential functions. If you require special support or accommodation while seeking employment with BHI Energy, please email
ESC@bhienergy.com
providing your name, telephone number and the best time for us to reach you.
Contact:

Benette Walker

benette.walker@bhienergy.com
Already have an account? Log in here