Senior Geotechnical Engineer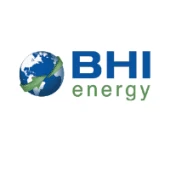 BHI Energy
IT
Pittsburgh, PA, USA
Posted on Thursday, August 24, 2023
---
About BHI Energy
BHI Energy is a broad umbrella organization with a complete service offering that covers all facets of Power Generation through the entire Electrical Delivery system. For over 40 years, our diverse services have been focused on multiple end markets, united by our level of service and quality, our unique partnership approach to our customer relationships, and our internal culture of how we interact with and support each other. To learn more about us, go to www.bhienergy.com.


BHI Energy provides competitive compensation & benefits, career advancement opportunities and a great work culture!


About the position:
We are seeking an energetic professional engineer to manage geotechnical engineering projects, and provide analysis, design, and construction services for our clients.
Job Responsibilities
• Manage projects and ensure they are completed on schedule, within budget and consistent with company and client standards.
• Prepare geotechnical and subsurface exploration reports, specifications, and contract drawings.
• Develop work plans and health and safely plans for field assignments.
• Support, oversee and coordinate site explorations, retaining wall design, settlement analyses, slope stability analyses, and foundation/earthwork construction observation.
• Coordinate with subcontractors and materials testing laboratories.
• Ensure that project deliverables meet established quality standards and requirements.
• Develop and maintain relationships with clients and be accountable for client satisfaction.
• Collaborate with stakeholders to define project objectives, scope, fee, and deliverables.
---
Required Skills/Experience
• Bachelor's degree in civil/Geotechnical Engineering
• 8 years' experience in geotechnical engineering, or master's degree with 5 years' experience including subsurface investigations, slope stability, settlement, and subsidence analyses; and design of retaining walls, foundations, and small civil structures.
• PE Licensure in PA required.
• Excellent written and verbal communication skills.
• Proficiency in using Microsoft Office and Bluebeam applications.
Apply now! BHI Energy's Talent and Placement Specialists are waiting for your application.


BHI Energy is an Equal Opportunity Employer and provides a fair and equal employment opportunity for all employees and job applicants regardless of race, color, religion, national origin, gender, sexual orientation, age, marital status or disability. BHI Energy is a federal contractor that requests priority referrals of protected veterans. BHI will provide reasonable accommodations for the application process and during employment necessary for eligible applicants/employees to perform essential functions. If you require special support or accommodation while seeking employment with BHI Energy, please email
ESC@bhienergy.com
providing your name, telephone number and the best time for us to reach you.
Contact:

Colleen Leonzio

colleen.leonzio@westinghouse.com
Already have an account? Log in here