Wind Technician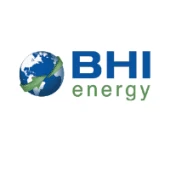 BHI Energy
United States · Remote
Posted on Thursday, October 19, 2023
---
About BHI Energy
BHI Energy is a broad umbrella organization with a complete service offering that covers all facets of Power Generation through the entire Electrical Delivery system. For over 40 years, our diverse services have been focused on multiple end markets, united by our level of service and quality, our unique partnership approach to our customer relationships, and our internal culture of how we interact with and support each other. To learn more about us, go to www.bhienergy.com.


BHI Energy provides competitive compensation & benefits, career advancement opportunities and a great work culture!


The Wind Technician will diagnose, troubleshoot, repair, and test problems involving wind turbine generators or control systems. Wind Farm Technician will perform routine maintenance on wind turbine equipment and systems and equipment related to the wind turbines.
ESSENTIAL FUNCTIONS:
Diagnose problems involving wind turbine generators or control systems.

Climb wind turbine towers to inspect, maintain, or repair equipment.

Test electrical components of wind systems with devices such as voltage testers, multimeters, oscilloscopes, infrared testers, or fiber optic equipment.

Start or restart wind turbine generator systems to ensure proper operations.

Troubleshoot or repair mechanical, hydraulic, or electrical malfunctions related to variable pitch systems, variable speed control systems, converter systems, or related components.

Maintain tool and spare parts inventories required for repair, installation, or replacement services.

Perform routine maintenance on wind turbine equipment, underground transmission systems, wind fields substations, or fiber optic sensing and control systems.

Test structures, controls, or mechanical, hydraulic, or electrical systems, according to test plans or in coordination with engineers.

Collect turbine data for testing or research and analysis.

Inspect or repair fiberglass turbine blades.

Train end-users, distributors, installers, or other technicians in wind commissioning, testing, or other technical procedures.

Operate manufacturing equipment to fabricate wind turbines.

Assist in assembly of individual wind generators or construction of wind farms.

Repair green energy equipment or systems.

Climb equipment or structures to access work areas.

Test electrical circuits or components for proper functioning.

Troubleshoot equipment or systems operation problems.

Maintain work equipment or machinery.

Test electrical equipment or systems to ensure proper functioning.

Test mechanical systems to ensure proper functioning.

Measure equipment outputs.

Inspect mechanical equipment to locate damage, defects, or wear.

Fabricate parts or components.

Assemble structural components.

Perform other duties as assigned.
---
GWO BST, ART certificate (preferred)

High School Diploma / GED

Pass Background Check and Drug Screening

Valid Drivers License (required to operate company vehicle)

100% Travel required
Benefits & Incentives
BHI has comprehensive health and work benefits that support the physical, emotional, and financial wellness of our people and their families. Benefits are dependent on the position and details are provided at the time of hire.
Up to $3,500 Bonus Program based on active GWO certifications. Additional Bonus possible based on specific active Siemens and GE QEW I and QEW II Training Credentials.

Guaranteed minimum 40 hours per week based on availability when assigned to field.

Travel Program to and from field assignments (MOB & DE-MOB).

Site transportation provided when assigned to projects.

Per Diem Allowance.

Medical coverage for spouses, domestic partners, and dependents.

401K plan.

Nationwide Work Locations.

Referral bonus of $1,000 based on program guidelines.
Apply now! BHI Energy's Talent and Placement Specialists are waiting for your application.


BHI Energy is an Equal Opportunity Employer and provides a fair and equal employment opportunity for all employees and job applicants regardless of race, color, religion, national origin, gender, sexual orientation, age, marital status or disability. BHI Energy is a federal contractor that requests priority referrals of protected veterans. BHI will provide reasonable accommodations for the application process and during employment necessary for eligible applicants/employees to perform essential functions. If you require special support or accommodation while seeking employment with BHI Energy, please email
ESC@bhienergy.com
providing your name, telephone number and the best time for us to reach you.
Contact:

Brittany Peek

brittany.paris@bhienergy.com
Already have an account? Log in here