Senior Engineer (Wind)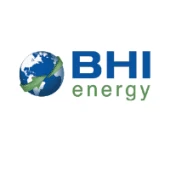 BHI Energy
Minneapolis, MN, USA
Posted on Wednesday, October 25, 2023
---
About BHI Energy
BHI Energy is a broad umbrella organization with a complete service offering that covers all facets of Power Generation through the entire Electrical Delivery system. For over 40 years, our diverse services have been focused on multiple end markets, united by our level of service and quality, our unique partnership approach to our customer relationships, and our internal culture of how we interact with and support each other. To learn more about us, go to www.bhienergy.com.


BHI Energy provides competitive compensation & benefits, career advancement opportunities and a great work culture!


BHI Energy is searching for several senior engineers (Wind) on behalf of our client in Minneapolis, MN.
This is a direct hire position. Apply now for consideration to work for growing Renewable Energy Team, with a primary focus on wind energy development.
Professional Engineer registration/licensure in ONE of the following states.
Candidate will be required to obtain licensure in multiple other states: ND, SD, MN, IA, WI, KS, NE, OK, MO, TX, LA, NM, or AZ
This position offers the flexibility to work from home or in an office environment on your own terms.
Summary of the Senior Engineer (Wind)
This position manages moderate to complex geotechnical projects specifically related to wind energy development by providing the technical expertise required to exceed client expectations. Manage routine to complex geotechnical engineering projects including project scope, schedule, budget, and safety. Prepare geotechnical engineering reports providing professional opinions and practical solutions, along with other professional documents.
Duties and Responsibilities
Develop scopes of work and prepare proposals for moderate to complex geotechnical engineering testing projects, primarily in wind energy.

Perform engineering analyses using company and industry standards and

methodology.

Review engineering analyses and reports prepared by junior level engineering staff.

Perform quality review of work performed by assigned staff; identify, investigate, and resolve internal and external quality issues on projects.

Provide construction phase engineering consulting and engineering oversight on constructions materials testing projects.

Work with Account Leader and regional operations to effectively coordinate staff, resources, and manage workloads.

Work with Account Leader, other engineers and project managers, and field staff to ensure specifications are followed.

Assist Account Leader in developing business goals and objectives.

Support client relationships to effectively achieve Wind market sector goals and strategies.

Identify and pursue wind-related business development

opportunities.

Develop and maintain internal and external client relationships, including project and non-project related face-to-face meetings

Leadership of a technical or project related team

Review engineering analyses and reports prepared by junior level engineering staff.

Mentor junior level engineering staff
---
Qualifications / Education / Experience
The ideal candidate will have:
Bachelor's degree (BS)

in geotechnical,

civil, or related engineering field required.
Professional Engineer

registration/licensure

in ONE of the following states. Candidate will be required to obtain licensure in multiple other states.

ND, SD, MN, IA, WI, KS, NE, OK, MO, TX, LA, NM, or AZ

5 or more years of geotechnical engineering experience in wind energy preferred.

Previous experience with large scale construction projects preferred.

Ability to bring in existing client relationships preferred but not required.
Apply now! BHI Energy's Talent and Placement Specialists are waiting for your application.


BHI Energy is an Equal Opportunity Employer and provides a fair and equal employment opportunity for all employees and job applicants regardless of race, color, religion, national origin, gender, sexual orientation, age, marital status or disability. BHI Energy is a federal contractor that requests priority referrals of protected veterans. BHI will provide reasonable accommodations for the application process and during employment necessary for eligible applicants/employees to perform essential functions. If you require special support or accommodation while seeking employment with BHI Energy, please email
ESC@bhienergy.com
providing your name, telephone number and the best time for us to reach you.
Contact:

Sara Beer

sara.beer@bhienergy.com
Already have an account? Log in here