Material & Supply Yard Assistant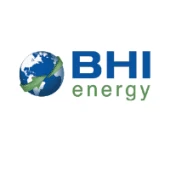 BHI Energy
Operations
Fort Wayne, IN, USA
Posted on Wednesday, November 1, 2023
---
About BHI Energy
BHI Energy is a broad umbrella organization with a complete service offering that covers all facets of Power Generation through the entire Electrical Delivery system. For over 40 years, our diverse services have been focused on multiple end markets, united by our level of service and quality, our unique partnership approach to our customer relationships, and our internal culture of how we interact with and support each other. To learn more about us, go to www.bhienergy.com.


BHI Energy provides competitive compensation & benefits, career advancement opportunities and a great work culture!


Under semi-direct supervision, be responsible for material accountability (receive, identify, inspect, cycle count, record), unloading and/or shipping materials and supplies in the operation of the RDC and storage yards. The following list of accountabilities sets forth the principal duties required for the job that are normally to be performed.
Pick up, haul, and deliver materials and operating Company automotive equipment such as cars and trucks. Check received material for quantity; make visual inspection for identity, breakage, and condition; unload and put away material, document irregularities and abnormal conditions, Identify, sort and record material returned, prepare and pack material for shipment or storage, operate material handling equipment such as forklift trucks, or any other equipment as required, operate heavy machinery, such as Frontend Loader and Telehandler (JLG), rearrange or change of bins and racks, and make material location changes in laydown yards, assist employees of equal or higher classification, perform duties in accordance with Company safety rules, operating regulations, and practice.
---
Requirements:
Education: High School Diploma or GED

Experience: Operating heavy equipment such as Frontend loaders, Telehandlers, All-Terrain Vehicles, and Forklifts. Warehouse or staging yard experience is beneficial. Keeping accurate inventory of all inbound and outbound shipments, checking the packing slips with the material that has arrived. Will be required to load, unload, stage, and package all project material. Repetitive lifting and carrying items up to 70 lbs. Flatbed trucks are the standard form of transit and will be required to safely load and package material for open air transport. Must be self-motivated, direct supervision will not always be on site.

Licenses/Certifications: Must meet all vehicle operation requirement as designated by federal and/or state law. Must possess a state driver's license.

REQUIREMENTS OTHER: These are additional expectations for the job and could include specific work experience, license / certifications, preemployment testing, expectations about travel, shift work, etc.

A Physical Ability Test (PAT) test is also required.

Must be able to operate stores material handling equipment and road vehicles.
REQUIREMENTS PHYSICAL DEMANDS:
Must be able to safely lift and handle materials and equipment weighing up to 70 pounds.
Apply now! BHI Energy's Talent and Placement Specialists are waiting for your application.


BHI Energy is an Equal Opportunity Employer and provides a fair and equal employment opportunity for all employees and job applicants regardless of race, color, religion, national origin, gender, sexual orientation, age, marital status or disability. BHI Energy is a federal contractor that requests priority referrals of protected veterans. BHI will provide reasonable accommodations for the application process and during employment necessary for eligible applicants/employees to perform essential functions. If you require special support or accommodation while seeking employment with BHI Energy, please email
ESC@bhienergy.com
providing your name, telephone number and the best time for us to reach you.
Contact:

Alexis Rogers

alexis.rogers@bhienergy.com
Already have an account? Log in here