Project Coordinator lll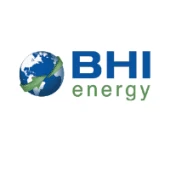 BHI Energy
Administration
Denver, CO, USA
Posted on Tuesday, November 14, 2023
---
About BHI Energy
BHI Energy is a broad umbrella organization with a complete service offering that covers all facets of Power Generation through the entire Electrical Delivery system. For over 40 years, our diverse services have been focused on multiple end markets, united by our level of service and quality, our unique partnership approach to our customer relationships, and our internal culture of how we interact with and support each other. To learn more about us, go to www.bhienergy.com.


BHI Energy provides competitive compensation & benefits, career advancement opportunities and a great work culture!


BHI is seeking a Project Coordinator for a 1+ year contract assignment. Project Overview, deliverables (what is this person responsible for). This role will be responsible for providing back-office support to the commercial EV customer programs. This will include construction related work involving customer installations, data entry and strong coordination with the project managers in the field and some [internal] customer interaction.
Manage activities related to the Electric Vehicle (EV) policy and support services business to meet EV expansion and operational goals.
This is a hybrid position: Work in the office on: Tuesday, Wednesday, and Thursday.
Work remote on: Monday and on Friday.
Job Responsibilities:
Coordinating with other departments regarding the EV construction project.

Will coordinating and scheduling tasks, issuing purchase orders, request for materials, creating work orders and updating the work order.

Will process the project closeout.

Will provide other administrative tasks such as data entry,

Approximately 2 hours of coordination meetings with various contractors to plan schedules for the week, taking in project updates. This role requires a lot of task-based work and therefore requires someone to be self-driven. Self-driven work.

Candidate will be working in SAP, SalesForce to set up the project/workorders, route for approvals within SAP, processing PO revisions, updating PO's, order revisions, etc. Contracts and agreements are housed within Salesforce -

Will be responsible for monitoring SalesForce for executed contracts/agreements which will then trigger SAP set up, updating work status, etc. This resource will also be responsible for actions like project close out, reconciling actuals in SAP.
---
Qualifications / Education / Experience:
Must be proficient in MS Suite

Previous data entry experience is also required.

Must have SAP, nice experience

Prefer someone with Salesforce experience

Proficiency with computer business and communications applications.

Excellent communication and interpersonal skills.
Apply now! BHI Energy's Talent and Placement Specialists are waiting for your application.


BHI Energy is an Equal Opportunity Employer and provides a fair and equal employment opportunity for all employees and job applicants regardless of race, color, religion, national origin, gender, sexual orientation, age, marital status or disability. BHI Energy is a federal contractor that requests priority referrals of protected veterans. BHI will provide reasonable accommodations for the application process and during employment necessary for eligible applicants/employees to perform essential functions. If you require special support or accommodation while seeking employment with BHI Energy, please email
ESC@bhienergy.com
providing your name, telephone number and the best time for us to reach you.
Contact:

Julie DuVall
(508) 591-1191
julie.duvall@bhienergy.com
Already have an account? Log in here