Electrician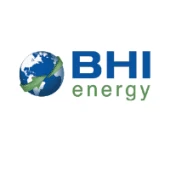 BHI Energy
Mooresboro, NC, USA
Posted on Saturday, November 18, 2023
---
About BHI Energy
BHI Energy is a broad umbrella organization with a complete service offering that covers all facets of Power Generation through the entire Electrical Delivery system. For over 40 years, our diverse services have been focused on multiple end markets, united by our level of service and quality, our unique partnership approach to our customer relationships, and our internal culture of how we interact with and support each other. To learn more about us, go to www.bhienergy.com.


BHI Energy provides competitive compensation & benefits, career advancement opportunities and a great work culture!


BHI Energy is currently looking to hire an electrician at the Cliffside Steam Station. This is a local hire position and does not pay perdiem, travel or relocation fees. In this position we are looking for someone with a mininum of 3 years
documented field experience in chosen craft discipline with ability to read and interpret instructions and document, plan and perform work activities independently. OSHA 30 preferred. Ability to assist with the planning, layout, installation of conduit, electrical fixtures, apparatuses, control equipment and repairing wiring as needed as directed by BHI or Client Supervision. Provides leadership, instruction, and guidance to other craft helpers in work crew.


Specific Duties and Responsibilities: Specific job responsibilities and duties should include but not be limited to:
Prepares sketches showing location of wiring and equipment or follows diagrams or blueprints insuring that concealed wiring is installed before completion of future walls, ceilings, and flooring.
Measures, cuts, bends, threads, assembles and installs electrical conduit using such tools as a hacksaw, pipe threader, rules and conduit benders.
Pulls wiring through conduit, assisted by helper.
Splices wires by stripping insulation from terminal leads with wire stripper or pliers, twisting or soldering wires together and applying tape or terminal caps.
Connects wiring to lighting fixtures and power equipment using hand tools.
Installs control and distribution apparatus, such as switches, relays and circuit- breaker panels, and fastens in place with crews or bolts using hand or power tools.
Connects power cables to equipment and installs grounding leads.
Test continuity of circuit to insure electrical compatibility and safety of components using testing instruments such as ohmmeter, battery and buzzer and oscilloscope.
Observes functioning of installed equipment or system to determine hazards and need for adjustments, relocation, or replacement.
Disassembles and repairs defective electrical equipment or systems.
Load, transport and unload material, tools, equipment and supplies.
Maintains tools and equipment.
Be able to distinguish colors.
Ability to understand and adhere to LOTO(Clearance)Procedures, Confined Space Procedures, Site Specific Procedures, etc…
Responsible for observing and complying with all safety and project rules. Performs other duties as required.
Additional Responsibilities:
Follow established safe work practices.
Capable of lifting a minimum of fifty pounds over head
This position also involves handling equipment ranging in weight from 1-100 pounds
---
Must be able to pass a drug test
Must be able to pass a security background check
Apply now! BHI Energy's Talent and Placement Specialists are waiting for your application.


BHI Energy is an Equal Opportunity Employer and provides a fair and equal employment opportunity for all employees and job applicants regardless of race, color, religion, national origin, gender, sexual orientation, age, marital status or disability. BHI Energy is a federal contractor that requests priority referrals of protected veterans. BHI will provide reasonable accommodations for the application process and during employment necessary for eligible applicants/employees to perform essential functions. If you require special support or accommodation while seeking employment with BHI Energy, please email
ESC@bhienergy.com
providing your name, telephone number and the best time for us to reach you.
Contact:

Tricia Cusimano
(508) 591-1268
Tricia.Cusimano@bhienergy.com
Already have an account? Log in here