Project Scheduler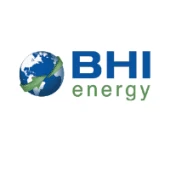 BHI Energy
Operations
Bridgman, MI, USA
Posted on Saturday, November 18, 2023
---
About BHI Energy
BHI Energy is a broad umbrella organization with a complete service offering that covers all facets of Power Generation through the entire Electrical Delivery system. For over 40 years, our diverse services have been focused on multiple end markets, united by our level of service and quality, our unique partnership approach to our customer relationships, and our internal culture of how we interact with and support each other. To learn more about us, go to www.bhienergy.com.


BHI Energy provides competitive compensation & benefits, career advancement opportunities and a great work culture!


We are looking for a Scheduler to work at our client's site located in Bridgman, MI for a full-time contract position. As a Scheduler you will schedule activities necessary to plan and execute nuclear plant projects including engineering, procurement, and project management activities. Excluded are the specific implementation activities. This work is performed primarily in the office with some work in the plant buildings.
Job Details/Essential Job Functions:
Develop, track and status integrated project schedules from cradle to grave.
Work closely with the Project Managers and Responsible Engineers to ensure all work activities are appropriately scheduled.
Develop and run reports to track progress.
Interface may include working with procurement vendors to identify and report on their work activities.
---
The ideal candidate will have the following qualifications:
High School Diploma or equivalence
Previous scheduling experience
Proficiency in Microsoft Project with a working knowledge of MS Excel and MS PowerPoint.
Be able to pass criminal background, drug/alcohol screen (including medical and recreational marijuana as well as CBD oil), and employment testing.
Apply now! BHI Energy's Talent and Placement Specialists are waiting for your application.


BHI Energy is an Equal Opportunity Employer and provides a fair and equal employment opportunity for all employees and job applicants regardless of race, color, religion, national origin, gender, sexual orientation, age, marital status or disability. BHI Energy is a federal contractor that requests priority referrals of protected veterans. BHI will provide reasonable accommodations for the application process and during employment necessary for eligible applicants/employees to perform essential functions. If you require special support or accommodation while seeking employment with BHI Energy, please email
ESC@bhienergy.com
providing your name, telephone number and the best time for us to reach you.
Already have an account? Log in here