Senior Manager, Supply Chain Operations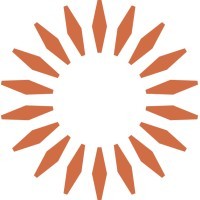 Commonwealth Fusion Systems
Operations
Devens, MA, USA
Posted on Wednesday, October 4, 2023
Commonwealth Fusion Systems (CFS) has the fastest, lowest cost path to commercial fusion energy.
CFS collaborates with MIT to leverage decades of research combined with groundbreaking new high-temperature superconducting (HTS) magnet technology. HTS magnets will enable compact fusion power plants that can be constructed faster and at lower cost. Our mission is to deploy these power plants to meet global decarbonization goals as fast as possible. To that end, CFS has assembled a team of leaders in tough tech, fusion science, and manufacturing with a track record of rapid execution. Supported by the world's leading investors, CFS is uniquely positioned to deliver limitless, clean, fusion power to combat climate change. To implement this plan, we are looking to add dedicated people to the team who treat people well, improve our work by adding multifaceted perspectives and new ways of solving problems, have achieved outstanding results through a range of pursuits, and have skills and experience related to this role.
This is a critical leadership role for the CFS supply chain organization. This role is the main interface between the CFS manufacturing, operations, and construction teams and is responsible for ensuring internal customers have the materials, equipment, and physical / software tools that they need when they need them.
This person will lead a 20+ person organization consisting of members of the planning, inventory, and logistics teams to meet company objectives. This person will manage all warehouse, materials management, logistics, and planning efforts. This person ensures alignment with and supports the broader business.
This team member will:
Manage logistics, inventory, and planning activities related to supply chain including both procurement, contracting, planning, and delivery of hardware and equipment to the worksite
Manage the SPARC Master Schedule for construction and integration
Create and ensure compliance with all CFS Safety guidelines and policies; correct any unsafe conditions or behaviors while maintaining a clean work environment
Assist with the definition of material control policies and procedures
Ensure compliance with safety and financial requirements
Act as the key interface between the CFS construction department and the supply chain organization
Act as the key interface between the CFS manufacturing and business operations teams and the supply chain organization
Establish and achieve team KPIs
Maintains materials, Material Handling Equipment, and supplies required to meet CFS inventory related functions
Establish 'pull' strategy from the SPARC procurement and planning organizations to deliver systems and components for construction per the defined Master Schedule
Supervise, evaluate and coach team members
Ensure accuracy of pick orders and record verified information in CFS ERP system
Ensure compliance with CFS HazMat storage
The ideal candidate will have most, if not all, of these requirements:
Bachelor's Degree or equivalent experience preferred
10+ years experience in supply chain
5+ years experience in materials management in a manufacturing environment
7+ years experience in a management role
Exceptional understanding of inventory and warehouse operations
Understanding of ERP functionality and ERP critical fields
Strong computer skills with MS office applications
Possess remarkable problem-solving skills with a bias for speed
Learns quickly and adapts to new information and environments
Able to work with minimal supervision to follow through on assignments and meet deadlines
Ability to lead and mentor
Demonstrate organizational skills and accuracy, with the ability to prioritize job functions to meet deadlines and ensure smooth workflow and handle multiple tasks simultaneously
Possesses excellent judgment and the ability to make and execute on decisions for the holistic betterment of the company with little oversight
Exhibit strong customer service skills and an entrepreneurial spirit
Effectively prioritize and execute tasks in a high-pressure environment with exceptionally tight deadlines with frequent interruptions and distractions
Address problems with a positive, creative, collaborative approach, always keeping the customer experience in mind
Have exceptional communication skills, both written and verbal, and be able to write concise, logical and grammatically correct business correspondence
Have strong relationship building skills, and the ability to interact and work effectively with many levels of personnel and suppliers
Additional experience and/or qualifications:
Experience in start-up or high growth environment
Ability to occasionally lift up to 50 lbs
Perform activities such as stooping, typing, standing, and sitting for extended periods of time
Work in a facility that contains industrial hazards including heat, cold, noise, fumes, strong magnets, lead (Pb), high voltage, high current, pressure systems, and cryogenics
Willingness to travel or work required nights/weekends/on-call occasionally
#LI-Onsite
CFS team members thrive in a fast-paced, dynamic environment and have demonstrated exceptional results through a range of different pursuits. We all tightly align with our company values of integrity, execution, impact and self-critique. As we grow, we are looking to add talented people who are mission driven and bring diverse perspectives and new ways of solving problems.
At CFS, we deeply value diversity and are an equal opportunity employer by choice. We consider all qualified applicants equally for employment. We do not discriminate on the basis of race, color, national origin, ancestry, citizenship status, protected veteran status, religion, physical or mental disability, marital status, sex, sexual orientation, gender identity or expression, age, or any other basis protected by law, ordinance, or regulation.