PLM Administrator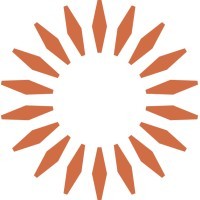 Commonwealth Fusion Systems
Software Engineering
Devens, MA, USA
Posted on Friday, October 6, 2023
Commonwealth Fusion Systems (CFS) has the fastest, lowest cost path to commercial fusion energy.
CFS collaborates with MIT to leverage decades of research combined with groundbreaking new high-temperature superconducting (HTS) magnet technology. HTS magnets will enable compact fusion power plants that can be constructed faster and at lower cost. Our mission is to deploy these power plants to meet global decarbonization goals as fast as possible. To that end, CFS has assembled a team of leaders in tough tech, fusion science, and manufacturing with a track record of rapid execution. Supported by the world's leading investors, CFS is uniquely positioned to deliver limitless, clean, fusion power to combat climate change. To implement this plan, we are looking to add dedicated people to the team who treat people well, improve our work by adding multifaceted perspectives and new ways of solving problems, have achieved outstanding results through a range of pursuits, and have skills and experience related to this role.
The PLM Admin will be responsible for managing end user requests and support issues. You will respond to tickets, troubleshoot issues as they arise and escalate to the appropriate Siemens technical support staff when necessary. You will be responsible for onboarding new users, writing support documentation and running any necessary training sessions for new and existing users, assist with minor tasks and extend project support. You will belong to a collaborative culture and exhibit transparent communication and teamwork.
This team member will:
Respond to Teamcenter and NX support requests in a timely manner. Support end user troubleshooting and root cause analysis
Identify and implement solutions based on root cause analysis
Identify and implement proactivate mitigation efforts and suggest opportunities to enhance and streamline functionality
Coordinate with Siemens support for product issues, if necessary
Mentor, prepare and deliver training to stakeholders
Document relevant engineering processes and write/update procedures and standards with input from the appropriate stakeholders
Coordinate user acceptance testing for new features
Manage Consumer/Author licenses as well as Group and Role assignments for new users. Onboard users with appropriate documentation, support and guidance
Provide suggestions to improve the configuration of modules. This may involve making changes to the system based on best practices, user feedback, fixing bugs, and adding new features
Provide on-going support to the business
The ideal candidate will have most, if not all, of these requirements:
BS Degree in Engineering, Information Technology or Business, or equivalent industry experience
3+ years' experience with PLM systems
Good knowledge of Basic Teamcenter modules such as Workflow Designer, BOM management, Access Control Lists, Report and Query Builder
Candidate should be highly motivated and comfortable working with minimal supervision
Experienced with training business users with new processes and technologies
Familiarity with problem solving skills and lean process improvement methodologies
Excellent written communication and technical writing skills
Additional experience and/or qualifications:
Working knowledge of Siemens' Teamcenter ecosystem: *Active Workspace and Rich Client-based Teamcenter environment. *Experience with NX CAD integration with TC data management
Experience designing and managing Teamcenter environments (single and distributed)
Working experience with PLM – ERP interface operations
Scripting skills to help automate manual tasks
Experience with Atlassian products such as Jira and Confluence
Some experience with APIs for CAD, PLM systems, ERP systems, and JIRA
Ability to lift up to 50lbs occasionally
Perform activities such as stooping, typing, standing, and sitting, for extended periods of time
Work in a facility that contains industrial hazards including heat, cold, noise, fumes, strong magnets, lead (Pb), high voltage, high current, pressure systems, and cryogenics
Willingness to travel occasionally
#LI-Hybrid
CFS team members thrive in a fast-paced, dynamic environment and have demonstrated exceptional results through a range of different pursuits. We all tightly align with our company values of integrity, execution, impact and self-critique. As we grow, we are looking to add talented people who are mission driven and bring diverse perspectives and new ways of solving problems.
At CFS, we deeply value diversity and are an equal opportunity employer by choice. We consider all qualified applicants equally for employment. We do not discriminate on the basis of race, color, national origin, ancestry, citizenship status, protected veteran status, religion, physical or mental disability, marital status, sex, sexual orientation, gender identity or expression, age, or any other basis protected by law, ordinance, or regulation.