Cryoplant Operations Engineer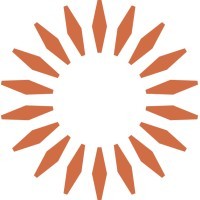 Commonwealth Fusion Systems
Operations
Devens, MA, USA
Posted on Wednesday, November 1, 2023
Commonwealth Fusion Systems (CFS) has the fastest, lowest cost path to commercial fusion energy.
CFS collaborates with MIT to leverage decades of research combined with groundbreaking new high-temperature superconducting (HTS) magnet technology. HTS magnets will enable compact fusion power plants that can be constructed faster and at lower cost. Our mission is to deploy these power plants to meet global decarbonization goals as fast as possible. To that end, CFS has assembled a team of leaders in tough tech, fusion science, and manufacturing with a track record of rapid execution. Supported by the world's leading investors, CFS is uniquely positioned to deliver limitless, clean, fusion power to combat climate change. To implement this plan, we are looking to add dedicated people to the team who treat people well, improve our work by adding multifaceted perspectives and new ways of solving problems, have achieved outstanding results through a range of pursuits, and have skills and experience related to this role.
As Cryoplant Operations Engineer, you will help lead the SPARC cryoplant through manufacturing, component and subsystem testing, delivery, install, and commissioning. Throughout, you will be responsible to collect and secure learnings related to cryoplant system operation, including getting trained directly by our suppliers. Ultimately, following commissioning, you will serve on the cryoplant team as a primary cryoplant system operator.
This team member will:
Tracking and reviewing final supplier design documentation
Traveling to cryoplant sub-suppliers to verify fabrication progress, help relieve bottlenecks, and ensure rigorous testing meets specification requirements
Driving remaining supplier design comments to closure
Owning designated cryoplant<>utility interfaces ● Establishing cryoplant technical documentation baseline
Completing job safety hazard analyses and documenting PPE requirements for installation, commissioning, operations, and maintenance
Developing pre-commissioning and operation plans
Finalizing equipment lists
Overseeing cryoplant-specific equipment installation
Serving as cryoplant system operator
Liaising between cryogenics team and the SPARC Operations and Commissioning teams
Collecting and documenting operational learnings
The ideal candidate will have most, if not all, of these requirements:
Bachelors in Mechanical, Chemical, or Process Engineering
Large-scale fluids process engineering
Hands-on operation of systems with pressure vessels, process piping, pumps, valves, heat exchangers
Project management
Fluid system operation
Safety hazards and PPE requirements for large-scale plant operations
Fundamentals of heat transfer, fluids, thermodynamics
Reading process flow and piping instrumentation diagrams
Additional preferred experience and/or qualifications:
Large-scale cryogenics engineering
Hands-on design, install, and operation of compressors, fluid inventory management and purification systems, turbomachinery
Cryogenics system operation
Vendor and contract management
Design codes: ASME BPVC Sect. VIII, ASME B31.3, CGA S-1.3
Familiarity with risks of oxygen deficient environments
Ability to occasionally lift up to 50 lbs
Perform activities such as typing, standing, or sitting for extended periods of time
Dedication to safety to mitigate industrial hazards that may include heat, cold, noise, fumes, strong magnets, lead (Pb), high voltage, and cryogenics
Willingness to travel or work required nights/weekends/on-call occasionally
#LI-Onsite
CFS team members thrive in a fast-paced, dynamic environment and have demonstrated exceptional results through a range of different pursuits. We all tightly align with our company values of integrity, execution, impact and self-critique. As we grow, we are looking to add talented people who are mission driven and bring diverse perspectives and new ways of solving problems.
At CFS, we deeply value diversity and are an equal opportunity employer by choice. We consider all qualified applicants equally for employment. We do not discriminate on the basis of race, color, national origin, ancestry, citizenship status, protected veteran status, religion, physical or mental disability, marital status, sex, sexual orientation, gender identity or expression, age, or any other basis protected by law, ordinance, or regulation.