Production Technician - First Shift - Contractor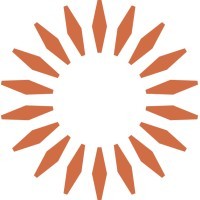 Commonwealth Fusion Systems
Devens, MA, USA
Posted on Saturday, November 18, 2023
Commonwealth Fusion Systems (CFS) has the fastest, lowest cost path to commercial fusion energy.
CFS collaborates with MIT to leverage decades of research combined with groundbreaking new high-temperature superconducting (HTS) magnet technology. HTS magnets will enable compact fusion power plants that can be constructed faster and at lower cost. Our mission is to deploy these power plants to meet global decarbonization goals as fast as possible. To that end, CFS has assembled a team of leaders in tough tech, fusion science, and manufacturing with a track record of rapid execution. Supported by the world's leading investors, CFS is uniquely positioned to deliver limitless, clean, fusion power to combat climate change. To implement this plan, we are looking to add dedicated people to the team who treat people well, improve our work by adding multifaceted perspectives and new ways of solving problems, have achieved outstanding results through a range of pursuits, and have skills and experience related to this role.
The production technician position is an integral part of the CFS team performing and monitoring the manufacturing processes required to build and test superconducting magnets. You will have the opportunity to work within a fast-paced, exciting atmosphere to help the team meet the global necessity for clean energy. Ensures functional operation and preventative maintenance of equipment and continuous improvement. Responsibilities include close cooperation with Operations, Maintenance, Quality and other departments to ensure goals and objectives are met. This role will lead the way to making Earth sustainable for the future to come.
This is an 8-month contract position
This team member will:
Build a variety of electromechanical parts and assemblies
Work within a multi-disciplinary team to develop and qualify new manufacturing techniques and processes
Perform production builds according to procedures, specifications, and test instructions
Troubleshoot and resolve manufacturing discrepancies with a focus on continuous improvement
Use various mechanical and precision calibrated tools such as torque wrenches, wrenches, allen keys micrometers, and calipers
Read and interpret assembly drawings, wiring diagrams and detailed work instructions
Communicate challenges and ideas effectively to peers and leadership
Operate production, testing and high-powered magnet equipment
Perform other related job duties related to the job, as assigned by management
Ability to identify problems in a product and make clear recommendations to better the process
Display great attention to detail and a sound understanding of what makes a good product
The ideal candidate will have most, if not all, of these requirements:
High school diploma/equivalency certificate or higher
Minimum of 3 years experience with various hand tools
Mechanical or Electrical Assembly
Additional experience and/or qualifications:
Experience with winding equipment of any type is a plus
PLC Experience
Material processing
Working with cryogenic chemicals such as LN2 and Helium in a controlled environment
Basic power tools
Electrical schematic and wiring
Epoxy potting or injection molding experience
Plumbing
Vacuum systems
Soldering
Harness builds / Wiring
Commitment to safety and quality
Ability to take directions from leadership and work independently
Desire to work and contribute in a fast-paced environment
Excellent communication (written and verbal) and teamwork skills
Meticulous attention to detail and cleanliness with hands-on work
Ability and patience to work through projects from start to finish, including assembly and testing
Ability to represent the Company in a positive and professional manner at all times
Ability to occasionally lift up to 50 lbs
Perform activities such as stooping, typing, standing, or sitting for extended periods of time
Dedication to safety to mitigate industrial hazards that may include heat, cold, noise, fumes, strong magnets, lead (Pb), high voltage, and cryogenics
Willingness to travel or work required nights/weekends/on-call occasionally
#LI-Onsite
CFS team members thrive in a fast-paced, dynamic environment and have demonstrated exceptional results through a range of different pursuits. We all tightly align with our company values of integrity, execution, impact and self-critique. As we grow, we are looking to add talented people who are mission driven and bring diverse perspectives and new ways of solving problems.
At CFS, we deeply value diversity and are an equal opportunity employer by choice. We consider all qualified applicants equally for employment. We do not discriminate on the basis of race, color, national origin, ancestry, citizenship status, protected veteran status, religion, physical or mental disability, marital status, sex, sexual orientation, gender identity or expression, age, or any other basis protected by law, ordinance, or regulation.