Manufacturing Engineer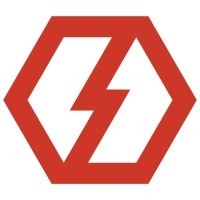 ConnectDER
Philadelphia, PA, USA
Posted on Friday, October 13, 2023
ConnectDER (www.ConnectDER.com) represents the next generation in US-based grid technology product development. Our flagship product, the Smart ConnectDER, is a plug-and-play interface for rapidly connecting residential solar photovoltaic systems and EV chargers to the grid and managing them using embedded telemetry and communications.
We're a 40+ employee, venture-backed company with a planned rapid growth trajectory and a robust product development schedule. We're looking to connect with talented individuals who are ready to deliver innovative, quality service that drives our mission to empower utilities and their customers with tools that radically enhance the value of clean grid edge resources.
At ConnectDER we know that a diverse, equal, and inclusive workplace is a key to our success. All qualified applicants will receive consideration for employment without regard to race, color, religion, gender, gender identity or expression, family status, marital status, sexual orientation, national origin, genetics, neuro-diversity, disability, age, or veteran status, or any other non-merit based or legally protected grounds.
Reasonable accommodations may be made to enable individuals with disabilities to perform the essential functions.
All full-time employees receive access to comprehensive benefits including:
Health insurance plan - we cover 75% for employees, spouses, and children.

Flexible paid time off – take the time off that you need.

401K with company match – we want to help you meet your future financial goals.

Equity stock options - your opportunity to share in the success of the company.
Job Description
ABOUT THE ROLE
The Manufacturing Engineer supports the seamless transition of products from engineering to production suppliers.
**This is an onsite position, which requires 5 days a week in our Philadelphia, PA office**
Core Functions/Duties
Reasonable accommodations may be made to enable individuals with disabilities to perform these essential functions.
Collaborate closely with the engineering team to ensure a smooth transition of new products and designs to production suppliers
Collaborate with contract manufacturers to improve product quality, reduce costs, and enhance overall efficiency
Build initial prototype units and evaluate design for manufacturing efficiency and recommend improvements
Coordinate in-house sample and pilot builds
Identify opportunities for automation and implement solutions to increase production throughput and consistency
Work with suppliers to ensure that manufacturing processes align with design specifications and quality requirements
Provide technical guidance to production teams and troubleshoot any manufacturing issues that arise
Develop and maintain manufacturing documentation, including work instructions and standard operating procedures
Participate in cross-functional teams to drive continuous improvement and innovation in manufacturing processes
Stay updated with industry trends and advancements in manufacturing technology to implement best practices
Compensation range for this role is $65,000 - $70,000 + bonus + Equity
Qualifications
WHO YOU ARE
PASSION – you thrive on creativity and invention and you understand how your work can impact the greater good.
ACCOUNTABILITY – people can count on you to do what you say, to take ownership of your performance, and to work hard to accomplish your goals.
INTEGRITY – you act with sound judgment, honesty, dependability, and consistency.
INCLUSION – you create an environment which fosters authenticity, diversity, innovation, collaboration, and respect.
ENTREPRENEURIAL – you enjoy working in a continuously evolving environment where everyone's contribution is valued and essential.
MISSION-DRIVEN – you're excited about renewable energy and you have a passion for clean technology.
WHAT YOU'LL NEED
Education
Bachelor's Degree in Mechanical Engineering, Industrial Engineering or related field required
Required Experience
3-5 years of experience in manufacturing engineering
Strong knowledge of manufacturing processes, materials, and quality control methods
Experience in working with cross-functional teams and external suppliers
Willingness to travel occasionally for supplier visits and to support production facilities
Preferred Experience
Experience working in a production environment
Proficiency with hand tools, machinery and assembly techniques
Experience in the utility, solar energy, or alternative energy space
Experience with PCB and electronics assembly
Proficiency in CAD software and experience with designing tools, fixtures, and production layouts
Key Competencies
Excellent problem-solving and analytical skills
Effective communication and collaboration abilities

Work Environment/Physical Demands: Must have the ability to work on a computer for extended periods of time with or without accommodation
To apply, please submit your resume. Applications without a resume will not be considered.
Don't meet all the requirements listed above? Research shows that members of historically underrepresented groups don't typically apply for jobs unless they meet 100% of the requirements. We are dedicated to building a diverse workforce and if this job interests you, we encourage you to apply even if you don't meet every bullet point.
ConnectDER is committed to developing a barrier-free recruitment process and work environment. If you require any accommodation during the application and interview process, please email us at careers @ connectder.com (no spaces) and we'll work with you to meet your accessibility needs.
All your information will be kept confidential according to EEO guidelines.