Human Resources Coordinator (Temp)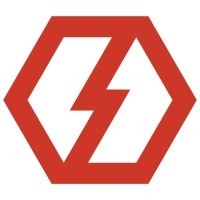 ConnectDER
People & HR
Philadelphia, PA, USA
Posted on Tuesday, November 7, 2023
ConnectDER (www.ConnectDER.com) represents the next generation in US-based grid technology product development. Our flagship product, the Smart ConnectDER, is a plug-and-play interface for rapidly connecting residential solar photovoltaic systems and EV chargers to the grid and managing them using embedded telemetry and communications.
We're a 40+ employee, venture-backed company with a planned rapid growth trajectory and a robust product development schedule. We're looking to connect with talented individuals who are ready to deliver innovative, quality service that drives our mission to empower utilities and their customers with tools that radically enhance the value of clean grid edge resources.
At ConnectDER we know that a diverse, equal, and inclusive workplace is a key to our success. All qualified applicants will receive consideration for employment without regard to race, color, religion, gender, gender identity or expression, family status, marital status, sexual orientation, national origin, genetics, neuro-diversity, disability, age, or veteran status, or any other non-merit based or legally protected grounds.
Reasonable accommodations may be made to enable individuals with disabilities to perform the essential functions.
All full-time employees receive access to comprehensive benefits including:
Health insurance plan - we cover 75% for employees, spouses, and children.

Flexible paid time off – take the time off that you need.

401K with company match – we want to help you meet your future financial goals.

Equity stock options - your opportunity to share in the success of the company.
Job Description
ABOUT THE ROLE
The HR & Talent Acquisition Coordinator provides high-level support to the Human Resources team by coordinating a variety of efforts around recruitment, performance management, payroll & benefits, and HR related projects. The Coordinator will work closely with the Director of Human Resources and the Senior Talent Acquisition Specialist to help manage our significant hiring and onboarding needs. They help maintain well-organized HR processes, including but not limited to; communication with hiring managers, staff, interviewers and candidates, managing heavy scheduling demands and serving as initial point of contact for routine employment inquiries, in order to deliver a first-class people experience.
This is a temporary position ending in June 2024. The HR Coordinator will be expected to work 30-40 hours per week.
**This is a Hybrid role. ConnectDER will give preference to candidates in the Greater Philadelphia area**
Core Functions/Duties
Human Resources Administration

Support new hire onboarding to include entering employee data into HRIS and payroll systems, collecting personnel documentation, conducting I-9 verifications, and delivering HR Orientations
Maintain human resources records
Support performance review and bonus processes
Answer routine policy, benefit and other HR-related inquiries professionally and accurately and refer non-routine issues to Director of HR
Support HR policy creation, revision, review and publication
Make recommendations for organizational improvements

Recruitment

Assist with drafting job postings
Assist with application reviews to assess candidate suitability in alignment with position requirements
Assist with coordinating and conducting phone screens
Coordinate with hiring managers and interviewers to schedule virtual and in-person interviews
Support recruiting administrative processes including delivering written employment offers, processing background screenings, conducting reference checks, and managing the employee referral program
Foster relationships with hiring managers and interviewers, promoting effective and transparent communication throughout the hiring process
Maintain communication with hiring managers to collect timely feedback and move applicants through the interview process
Maintain regular and proactive communication with candidates, providing them with timely updates on the status of their applications and interview progress.
Utilize our ATS (Greenhouse), to post jobs to the job board, streamline candidate communication and interview scheduling, and optimize the recruiting process (interview plans, scorecards and interview kits)

Payroll

Prepare and process of bi-weekly and off-cycle payroll
Process bi-weekly 401K contributions
Process employee changes in payroll and timekeeping systems, including new hires, terminations, status changes, promotions, deductions, bonuses, expense reimbursements, retroactive adjustments, and manual checks
Troubleshoot issues with paychecks, deductions, timesheets, and other payroll-related matters

Other

Support achievement of departmentmental goals and objectives
Prepare reports and spreadsheets as requested
Support special HR and corporate projects
Other duties as assigned
Compensation range for this role begins at $22/HR
Reasonable accommodations may be made to enable individuals with disabilities to perform the essential functions.
Qualifications
WHO YOU ARE
PASSION – you thrive on creativity and invention and you understand how your work can impact the greater good.
ACCOUNTABILITY – people can count on you to do what you say, to take ownership of your performance, and to work hard to accomplish your goals.
INTEGRITY – you act with sound judgment, honesty, dependability, and consistency.
INCLUSION – you create an environment which fosters authenticity, diversity, innovation, collaboration, and respect.
ENTREPRENEURIAL – you enjoy working in a continuously evolving environment where everyone's contribution is valued and essential.
MISSION-DRIVEN – you're excited about renewable energy and you have a passion for clean technology.
WHAT YOU'LL NEED
Education
Bachelor's Degree in Business, Human Resources or related field, preferred
Required Experience
2+ years of recruiting coordination or operations experience, preferably in a fast-growing startup company
Experience using an applicant tracking system (Greenhouse preferred)
Experience using Google Suite
Experience using Linkedin Recruiter for creating job postings and sourcing candidates
Experience using ADP, JustWorks, or similar HRIS software
Basic understanding of HR management and recruiting principles, practices, and procedures
Proficient with Google Workspace and Microsoft Office Suite
Key Competencies
Highly organized and detail-oriented with a bias for follow-through
Excellent communication skills (verbal and written)
Strong time management, planning, and prioritization skills
Strong ability to manage multiple urgent tasks simultaneously
Have a passion for maintaining a high-touch experience with candidates, hiring managers and interviewers to ensure delivery of a first-class experience to all candidates
Comfort collaborating cross functionally and with external partners
Ability to quickly learn the organizations HR, payroll, and other employee management software


Work Environment/Physical Demands: Must have the ability to work on a computer for extended periods of time with or without accommodation.
To apply, please submit your resume. Applications without a resume will not be considered.
Don't meet all the requirements listed above? Research shows that members of historically underrepresented groups don't typically apply for jobs unless they meet 100% of the requirements. We are dedicated to building a diverse workforce and if this job interests you, we encourage you to apply even if you don't meet every bullet point.
ConnectDER is committed to developing a barrier-free recruitment process and work environment. If you require any accommodation during the application and interview process, please email us at careers @ connectder.com (no spaces) and we'll work with you to meet your accessibility needs.
All your information will be kept confidential according to EEO guidelines.