Manager, Finance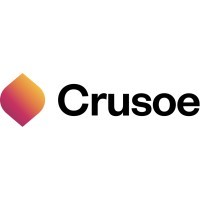 Crusoe
Accounting & Finance
Denver, CO, USA
Posted on Tuesday, April 25, 2023
Crusoe Energy is on a mission to unlock value in stranded energy resources through the power of computation.
We aim to align the long term interests of the climate with the future of global computing infrastructure. As data centers consume an exponentially growing power footprint to deliver technology to all connected devices, we are inspired by making sure that the energy meeting that demand is sourced in an environmentally responsible fashion. Crusoe co-locates mobile data centers with stranded energy resources, like flare gas and underloaded renewables, to deliver low-cost, carbon-negative distributed computing solutions. Crusoe Cloud is a managed cloud services platform powered by stranded energy that enables climate-friendly innovation in computationally intensive fields including artificial intelligence, graphics rendering and computational biology.
Crusoe is seeking a high-caliber, self-motivated Finance Manager, with experience in the software industry, preferably at a Cloud Compute or SaaS-based company. This role reports to the Director of Finance and supports both the CFO and Director of Finance across all aspects of short term and long term forecasting, with an initial focus on the Crusoe Cloud business. The ideal candidate supports the CFO and Director of Finance in driving strategic decision-making related to growth objectives and capital allocation strategy across the entire organization. The Finance Manager will build and enhance financial models, develop business insights and KPI dashboards for Crusoe Cloud and special projects, and communicate results to Crusoe's leadership team.
A Day in the Life:
Participate in developing a best in class finance function across Crusoe - supporting planning, budgeting & strategy
Work with internal stakeholders to lead the development of finance processes to define, measure and monitor KPIs to support the Crusoe Cloud business unit and develop business insights
Work with Director of Finance and Accounting to standardize financial reporting for Crusoe Cloud, driving scalability and automation of projects
Work closely with key business partners to drive thoughtful analysis and data driven decision-making related to corporate strategy
Lead analysis to drive key decisions for Crusoe Cloud including customer pricing strategy, custom deal and joint venture opportunities, investment decisions
Support the Director of Finance in creating monthly executive team reports, quarterly board materials and investor updates
Work closely with business partners across Crusoe to understand and track cost drivers, investments, resource allocations, and profitability metrics, and communicate findings effectively to senior business unit leaders
Create public company comparable valuation and operational analytics and benchmarking reports to better assess the strengths and weaknesses of Crusoe and its business segments relative to peers
Work with the CFO and Director of Finance to assess potential M&A and financing opportunities
Apply financial knowledge and skills to perform variety of ad-hoc analysis as needed
You Will Thrive in this Role if you Have:
7+ years of related experience preferred (progressive experience in Investment Banking, Corporate Development or Finance)
Master's or Bachelor's degree (or higher) in Finance, Accounting, Economics, or similar field
Excellent financial modeling skills in Excel with demonstrable experience managing complex business models, including integrated financial statements
Self-starter
Solid skills in problem solving, people management, and thought leadership
High attention to detail is a must
Ability to work in a fast-paced environment with ambiguous and/or iterative fact-sets
Excellent interpersonal, written, and oral communication skills
Motivated self-starter and team player; ability to work collaboratively
Experience in cloud computing or SaaS companies is strongly preferred
Benefits
Hybrid work schedule
Industry competitive pay
Restricted Stock Units in a fast growing, well-funded technology company
Health insurance package options that include HDHP and PPO, vision, and dental for you and your dependents
Paid Parental Leave
Paid life insurance, short-term and long-term disability
Teladoc
Pet-friendly offices
401(k) with a 100% match up to 4% of salary
Unlimited time off
Cell phone reimbursement
Tuition reimbursement
Subscription to the Calm app
NYDIG - Bitcoin Savings Plan
Company paid commuter benefit; $100 per month
Crusoe Energy is an Equal Opportunity Employer. Employment decisions are made without regard to race, color, religion, disability, genetic information, pregnancy, citizenship, marital status, sex/gender, sexual preference/ orientation, gender identity, age, veteran status, national origin, or any other status protected by law or regulation.