Head of Process Engineering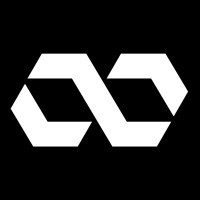 Dioxycle
Paris, France
Posted on Wednesday, October 18, 2023
About Dioxycle
Dioxycle is pioneering breakthrough carbon utilization technologies that convert industrial emissions into sustainable chemicals with unprecedented energy and cost efficiency. By displacing fossil fuels for the production of key chemicals, Dioxycle has the potential to ultimately reduce over 800 million tons of CO2 per year, representing over 2% of the world's emissions.
Our team is innovating across chemical, mechanical and system engineering to turn carbon transformation into an economically feasible, industrial reality by developing a completely novel technological approach. Having completed our medium-scale Proof-of-Concept electrolyzer, we are now working towards a first-of-its-kind large-scale industrial prototype and are assembling key partnerships for future commercial roll-out.
We are supported by world-class funders including Lowercarbon Capital, Breakthrough Energy Ventures and Gigascale Capital and have raised $26M to date. We operate from two centers in Paris and California (so whether you are passionate about outdoors or good food/art scenes, we have a location for you to join!)
Your Mission
Dioxycle is seeking a highly experienced and driven Head of Process Engineering to join our team at this pivotal phase of transition from R&D to industrial piloting. Partnering with our existing process team, you will contribute in both an individual capacity through the definition and review of various processes relevant to our solution and a managerial capacity leading the growth of the team. As such, your responsibilities will center around:
Strategic and managerial leadership
- Provide strategic direction for the process engineering team, ensuring alignment with Dioxycle vision and objectives.
- Lead and manage a team of process engineers, fostering a culture of continuous improvement and innovation.
- Oversee the developments of the process for our industrial demonstrator pilot/demonstrator unit from concept study, basic design to project execution (construction and commisionning)
- Establish and maintain relationships with technology providers, forging strategic collaborations and partnerships.
- Manage and strengthen relationships with engineering companies, ensuring clear communication, alignment on project objectives, and timely delivery of deliverables
- Manage project resource allocation and timelines.
Technical expertise
- Oversee the definition and review of P&IDs (Piping and Instrumentation Diagrams) and PFDs (Process Flow Diagrams) with internal and external collaborators
- Lead HAZOP/HAZID review sessions and ensure the team's adherence to safety standards.
- Inform detail design, construction and commissioning phases of in industrial units in collaboration with the project engineering management team
We seek a Head of Process engineering who is dedicated to advancing our mission and possesses the skills outlined below. Candidates with a minimum of fifteen years of relevant experience are encouraged to apply. This role requiring hands-on involvement in technical work in addition the managerial aspects, candidates seeking for a purely managerial role are not encouraged to apply.
Skillset we are looking for
15+ years of technical expertise in process engineering (expertise in electrolysis and/or CCU and/or gas & liquid separation encouraged)
Advanced expertise in methods and tools for process engineering (Aspen HYSIS, etc.)
Deep understanding of P&ID (Piping & Instrumentation Diagram) and PFD (Process Flow Diagrams) development and review processes
Comprehensive understanding of liquid and gas separation processes
Extensive experience with industrial demonstrator projects
Experience conducting and leading HAZOP/HAZID review sessions
Proven leadership skills with experience managing and mentoring a team of engineers
Proven project management skills, with a track record of delivering complex projects on time and within budget
Strong network within the process engineering ecosystem
Certification in project management (e.g., PMP) would be a PLUS
Excellent communication skills, both verbal and written
Proficiency in English, as it's the daily working language
Mindset we are looking for
Commitment to the mission and ambition
Irreproachable work ethic
Innovative spirit and problem-solving attitude
Anticipation capabilities
Safety and security awareness
Radical open-mindedness: no ego. Ideas first
You never let go when there is a problem worth solving.
What we have to offer
Unique journey: We are an early-stage company with a world-class team and a flat structure.
Impact: We are building a product that will have a real impact on the environment, and we hate bullsh*t.
People-first: We are self-improving whilst helping others grow. We are no-ego doers and we are all responsible for shaping the company.
International team: We are an international team made up of various nationalities including American, English, French, Swiss, and hopefully many more soon!
Fun: We constantly strive to cultivate a great work atmosphere and organize regular team events.
Top of market compensation packages including
Generous Employee Stock Ownership plans
Health Insurance: Medical, dental, and vision coverage
Ergonomic work stations & state-of-the-art equipment
Training program
Our process
A shortlist of candidates will be contacted.
An initial 45-min video call with one of our team members to discuss Dioxycle mission, get to know you, understand your career expectations, and answer your questions
One or two deep dive interviews including a presentation of your career, skillset, followed by questions, case studies with our team
A final on-site series of interview and opportunity to meet the team
A series of reference calls with provided contacts