Sales Development Manager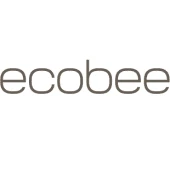 ecobee
Sales & Business Development
Toronto, ON, Canada
Posted on Tuesday, August 15, 2023
Hi, we are ecobee.
ecobee introduced the world's first smart Wi-Fi thermostat to help millions of consumers save money, conserve energy, and bring home automation into their lives. That was just the beginning. We continue our pursuit to create technology that brings peace of mind into the home and allows people to focus on the moments that matter most. We take pride in making a meaningful difference to the environment, all while being part of the exciting, connected home revolution.
In 2021, ecobee became a subsidiary of Generac Power Systems. Generac introduced the first affordable backup generator and later created the category of automatic home standby generator. The company is committed to sustainable, cleaner energy products poised to revolutionize the 21st century electrical grid. Together, we take pride in making a meaningful difference to the environment.
Why we love to do what we do:
We're helping build the world of tomorrow with solutions that improve everyday life while making a positive impact on the planet. Our products and services work in harmony to provide comfort, efficiency, and peace of mind for millions of homes and businesses. While we're proud of what we've done so far, there's still a lot we can do—and you can be part of it.
Join our extraordinary team.
We're a rapidly growing global tech company headquartered in Canada, in the heart of downtown Toronto, with a satellite office in Leeds, UK (and remote ecopeeps in the US). We get to work with some of North America and UK's leading professionals. Our colleagues are proud to bring their authentic selves to work, confident that what we do is grounded in a greater purpose. We're always looking for curious, talented, and passionate people to join our team.
Who'll You Be Joining:
At ecobee, you'll be joining a dynamic sales team with a strong record of success in the Smarthome category. We accept challenges and embrace them as opportunities to improve and pave new trails for ecobee as it grows. We are more than just a collection of individuals, our shared commitment to excellence, innovation, and a collaborative approach, has fostered a sense of camaraderie and mutual support which has continued to set ecobee apart and drive team successes.
We represent the company at industry events, trade shows, and conferences to enhance brand visibility and create networking opportunities. This role will be a hybrid with an expectation of one to two days a week in the Toronto office.
How You'll Make an Impact:
The Sales Development Manager of Smart Security will play a pivotal role in driving the growth and success of ecobee's security product lines. You will be responsible for identifying, pursuing, and securing new business opportunities, with existing and net new customers, to forge strategic partnerships, and expand our distribution channel within North America. You possess a keen understanding of the smart home electronics market, preferably within the home monitoring space, exceptional communication skills, and a track record of achieving and exceeding sales targets.
New Business Opportunities: Actively seek out and evaluate new business opportunities and licensing agreements, to expand our product portfolio and market reach. Develop and execute a comprehensive sales growth strategy to drive revenue growth and market expansion.

Sales and Revenue Generation: Identify and engage potential customers, partners, distributors, and retailers to promote our Smart Security product line and drive sustainable consumer adoption to ecobee's services. Establish and maintain strong relationships to facilitate sales growth.

Negotiation and Contracts: Lead negotiations and finalize business agreements with clients, partners, and vendors. Ensure that contracts and agreements adhere to company policies and legal requirements.

Reporting and Documentation: Maintain accurate and up-to-date records of sales activities, market analysis, and business development initiatives. Present regular reports to the senior management team.

Partner and Distributor Management: Cultivate and maintain new partnerships with key stakeholders, including retailers, technology integrators, telcos, business reward vendors and other residential security providers. Develop marketing programs and sales training to drive product adoption.
Financial Analysis: Prepare and analyze sales forecasts, budgets, and financial reports to track business performance and identify areas for improvement.
Product Development Input: Gather customer feedback and market insights to provide input into the development of new products and product enhancements that align with customer needs and industry trends.
What You'll Bring to the Table:
Bachelor's degree in Business Administration, Marketing, or a related field. MBA is a plus

Proven experience as a Business Development Manager or in a similar role within the smart home electronics or related industry

Understand the smart home electronics market, technology trends, and industry players

Demonstrated success in meeting and exceeding sales targets and revenue goals

You can articulate technical concepts to a non-technical audience via excellent communication and presentation skills
You are exceptional at negotiation and relationship-building skills to foster partnerships and strategic alliances
You have an analytical mindset with proficiency in data analysis and market research
You enjoy working in a fast-paced, dynamic environment and adapt to changing market conditions
You are comfortable and willing to travel for business-related activities as required.
What happens after you apply:
Application review. It will happen. By an actual person in Talent Acquisition. We get upwards of 100+ applications for some roles, it can take a few days, but every applicant can expect a note regarding their application status.
Interview Process:
A 30-minute phone call with a member of Talent Acquisition

A first-round virtual interview with Sr Director of Retail
A second-round virtual interview with Sr Director of Channel Marketing
The final interview will be in-person with the Executive VP of Sales
With ecobee, you'll have the opportunity to:
Be part of something big:

Get to work in a fresh, dynamic, and ever-growing industry.

Make a difference for the environment:

Make a sustainable impact while on

your daily job, and after it through programs like ecobee acts.

Expand your career:

Learn with our in-house learning enablement team, and enjoy our generous professional learning budget.

Put people first:

Benefit from competitive salaries, health benefits, and a progressive Parental Top-Up Program (75% top-up or five bonus days off).

Play a part on an exceptional culture:

Enjoy a fun and casual workplace with an open concept office, located at Corus Quay.

ecobee

Leeds is based at our riverside office on the Calls.

Celebrate diversity:

Be part of a truly welcoming workplace. We offer a mentorship program and bias training.
Are you interested? Let's make it work.
Our people are empowered to take ownership of their schedules with workflows that allow for flexible hours. Based on your job, you have an option of a office-based, fully remote, or hybrid work environment. New team members working remotely, will have all necessary equipment provided and shipped to them, and we conduct our interviews and onboarding sessions primarily through video.
We're committed to inclusion and accommodation.
ecobee believes that openness and diversity make us better. We welcome applicants from all backgrounds to apply regardless of race, gender, age, religion, identity, or any other aspect which makes them unique. Accommodations can be made upon request for candidates taking part in all aspects of the selection process. Our recruitment team is happy to answer any questions candidates may have about virtual interviewing, onboarding, and future work locations.
We're up to incredible things. Come and be part of them.
Discover our products and services and learn more about who we are.
Ready to join ecobee? View current openings.
Please note, ecobee does not accept unsolicited resumes.