Head of Business Development - US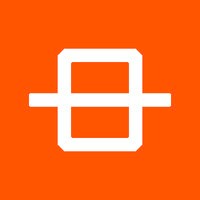 Fuse Energy
Sales & Business Development
New York, NY, USA
Posted on Thursday, November 9, 2023
We are seeking a highly motivated and dynamic individual to join our team as the U.S. Head of Business Development. You will play a critical role in driving the strategic growth of Fuse by establishing and managing partnerships and securing funding to achieve our goal of building a terawatt of renewable capacity.
You will focus on establishing our presence in the U.S. energy market. This will include identifying and securing sources of capital; liaising and receiving approvals for supply licenses; running M&A opportunities of ready-to-build and operational sites; alongside development of greenfield sites.
This is an exceptional opportunity to lead our business development initiatives and contribute significantly to our mission of building a terawatt of renewable capacity. No prior industry experience is required, as we believe the right candidate can bring valuable expertise from diverse backgrounds.
What you will work on:
Define and execute a comprehensive business development strategy aligned with our vision of developing 1 TW of renewable energy assets. Regularly analyse and report on partnership performance to the executive team, providing strategic recommendations for optimisation.
Represent Fuse's vision and mission to regulatory agencies, government funding bodies, and local planning authorities to secure approvals and funding for Fuse's supply business and renewable energy projects.
Identify and deliver available grants, subsidies, and other sources of funding across federal, state, and local bodies.
Proactively identify, approach, and collaborate with potential partners, including energy project developers, investors, trading counterparties, and other stakeholders to drive mutual growth and achieve our strategic objectives.
Collaborate with internal teams to identify and evaluate M&A opportunities for renewable energy generation sites. Drive the acquisition of development sites for renewable energy assets. Work with our finance team to develop financial models and inform investment decisions.
Minimum of 5 years of experience in strategic partnerships or business development.
A proven track record of driving successful partnerships and business development initiatives with measurable outcomes.
Strong analytical and problem-solving skills with the ability to make data-driven decisions to optimise partnership outcomes.
Experience leading a high performing team to deliver best-in-class outcomes.
Ability to thrive in a fast-paced, dynamic environment and willingness to take on new challenges to support our renewable energy mission.
A proactive, independent thinker with a relentless approach to solving problems and a willingness to learn and iterate.
Bachelor's degree in STEM, Economics, or a related field.
Competitive salary and a stock options sign-on bonus
Biannual bonus scheme
Fully expensed tech to match your needs!
Paid annual leave.
Deliveroo breakfast and dinner for office based employees