Service Engineer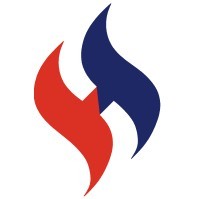 Heaten
Posted on Monday, October 30, 2023
Job Description:
We are seeking a skilled and experienced high-temperature heat pump service engineer or technician to join our team. The candidate will be responsible for performing testing, commissioning and providing service and maintenance for VHTHP and related equipment in industrial and commercial settings.
Responsibilities and tasks:
You manage in cooperation with sales department and the project manager the start-up tasks as far as possible to ensure the most efficient and successful start-up for each VHTHP
You are responsible for the start-up and commissioning of Heaten's VHTHP at customer sites and in test facilities.
You will install, service, repair, and maintain high-temperature heat pumps and related equipment.
You will support in product development and improvement processes.
You perform regular preventive maintenance on equipment to ensure optimal performance and longevity.
You troubleshoot and diagnose equipment problems and make necessary repairs.
You provide technical support and advice to customers regarding equipment operation and maintenance.
You participate with the team to share and gain knowledge of the equipment and technology of the company.
You act as instructor for customer training courses when required.
You participate in development of course material for internal and customer training.
You supervise subsidiary workers if needed.
Qualification and Education:
You have a university degree or technician certificate in mechanical, electrical, chemical engineering, or related field.
You have more than 4 years of experience in service, maintenance and repair, preferably of industrial heat pumps or similar equipment and systems.
You have customer-service experience.
You have strong mechanical and electrical knowledge, preferably with experience in working with heat pumps and related equipment.
You are experienced with troubleshooting and repairing of mechanical and electrical systems.
You are self-driven and can work independently, but you are also a team-player.
You are willing to travel internationally, and you have a valid driver's license.
You are fluent in German and have good communication skills in English.
You preferably have experience in working with refrigerants and have the relevant certifications.
We offer:
You will be part of a, caring international and multidisciplinary team. You will be an important part of the success and growth of the company and be a part of solving one of the largest and most important climate challenges, decarbonize industrial heat. You will have a position in a fast-growing, flexible, modern and caring international company with unique, cutting edge and scalable technology. Flexible work location with home office, office in Remscheid and occasionally in Norway. We offer a competitive compensation and in addition you will benefit from Heaten's Share program.
The role could develop to management position if individual performance and ambitions allows it.
Location:
The main work location will be in Remscheid, Germany. International travels and regular trips to the office in Norway are also expected.