Senior Process Development Engineer, Data Science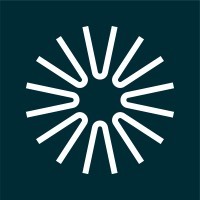 Heirloom
Data Science
Brisbane, CA, USA
Posted on Tuesday, February 14, 2023
Heirloom's mission is to accelerate our planet's transition to a carbon negative society. We will capture 1B tons of CO2 from the atmosphere by 2035 (equivalent of ~60M Americans' annual emissions today), and build a multi-billion dollar business along the way. The problem we are solving is that according to IPCC, billions of tons of CO2 need to removed from the atmosphere (in addition to decarbonizing the entire economy) by 2050 to keep global warming to 1.5 °C, but current technologies are too expensive and not scalable to the volume necessary.
Unlike traditional engineered removal solutions, our
Nature published
technology combines the natural properties of minerals (carbon mineralization) with engineering to provide a low cost path to $50/tCO2 for Direct Air Capture (DAC), the cost at which carbon removal will be transformative.
Our early customers are corporations and other entities that need to reduce and offset their carbon emissions to meet compliance requirements or carbon pledges. Our go-to-market strategy allows us to be unit profitable from day one, and reach >$1B in revenue just from existing markets and pledges. Our $100B opportunity lies with carbon markets set for creation in the EU, US, and other markets.
As a part of the process development team, you will be responsible for building and applying statistical frameworks to analyze and improve the performance of Heirloom's direct air capture process. You will contribute to developing carbonation and sorbent regeneration processes through the application of statistical process control, the implementation of control applications, as well as by providing hands-on support in testing and measuring the performance of the equipment. Working alongside engineers and research scientists, you will derive and interpret critical datasets to identify and improve the performance of Heirloom's process across multiple scales. Your work has the potential to directly shape our fight against climate change.
What You Will Do
Apply advanced statistical tools to monitor, analyze, and improve Heirloom's direct air capture process.
Use data to develop and communicate key process performance metrics and design requirements.
Implement improvements to the predictive models used to control Heirloom's ambient carbonation process.
Perform root cause analysis of both prototype and pilot-scale systems.
Contribute to best practices for monitoring and improving process performance.
Build frameworks to clean, validate, organize, analyze, and visualize data acquired from scaled direct air capture operations.
Collect, interpret, and analyze data, compile results, and prepare reports.
Work as a part of a team of world-class scientists and engineers to execute on our development plans, with an urgency rooted in the importance of our mission.
What You Will Bring
Experience applying statistical tools to measure and improve a pilot or commercial scale process (e.g, chemical manufacturing, mining/cement, energy, agriculture, food production, etc.)
Advanced proficiency in Python & SQL, and experience performing data cleaning/clustering, analysis, reporting, and visualization
Background in chemical, process, industrial engineering and/or materials science/engineering.
Willingness to be hands-on and support in troubleshooting hardware, as needed.
Our Principles
Radical Honesty means we are open, transparent, and inclusive in everything we do. We aren't scared to challenge each other, but bring clear motives and our best intentions when we do.
Persistent Optimism means we carry an infinite amount of optimistic energy with us on our journey, constantly chipping away at what may seem insurmountable.
Continual Discovery means we maximize our learning rate. Compounding knowledge is our key to victory - we continuously hone our crafts, seek the fastest paths to new learning, and are quick to absorb new knowledge.
Why you should join Heirloom
We are solving the engineering problem of our generation. Climate change is an existential threat, and we need as many of the world's motivated minds as possible to help. There is no greater challenge or opportunity than fighting climate change.
We have done this before. We have done this before. We're engineers, scientists, and concerned humans from a variety of backgrounds and experiences who are pooling our knowledge and skills to collectively build a more equitable, prosperous future for all.
We are a united, resilient, and optimistic bunch. We are all here for the same reason - to slow climate change. We recognize the magnitude of the challenge ahead of us, and believe we can solve it. We can see a hopeful future where we eventually reverse climate change. It won't be easy, but we won't quit.
We are backed by the best climate partners in the world. We're well funded by investors from Breakthrough Energy Ventures, Ahren Innovation Capital, Carbon Direct, Microsoft, Lowercarbon Capital, ARPA-e and the National Science Foundation. Our early customers include Stripe, Shopify, and Klarna, and we're building durable partnerships that enable us to tackle this decades-long problem.
Perks & Benefits
Covered health, dental and vision. Health, dental and vision insurance covered by Heirloom.
Generous parental leave. 16 weeks paid leave for all Heirloom employees, regardless of primary/secondary caregiver status.
Generous stock options.
Flexible time off. Flexible PTO for exempt (salaried) employees & 120 hours for full time non-exempt (hourly) employees.
Stay healthy. Monthly health and wellness reimbursement.
Learn on the job. Robust annual education and conference budget, including airfare and hotel costs.
Target compensation for this role is between
$135,000 and $170,000
depending on level and experience.
Please note: while we appreciate all applicants, only those chosen for an interview will be contacted by our team.