Office Manager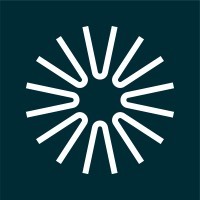 Heirloom
Operations
Brisbane, CA, USA
Posted on Tuesday, April 11, 2023
Are you a multi-tasking organizational genius? Are the immediate go-to in your current or most recent workplace for just about anything? The one your friends call when a group outing or trip to Tahoe needs to be impeccably planned?
All across the world, from the azure pools of Turkey and Oman to the travertine terraces of Yellowstone, our planet quietly pulls carbon dioxide from the air and turns it to stone. For eons, Earth has relied on this process to balance its carbon cycle. What if it could be harnessed? What if we could do it faster, in larger quantities, and at a low enough cost to make it an effective tool in the fight against climate change?
At Heirloom, we are turning that into reality. We use the natural carbon capture properties of abundant minerals to pull CO2 from the air, and store it permanently underground. We come to work every day to slow climate change, and are united behind a single, common goal - to remove 1 billion tons of CO2 from the sky by 2035, and to not stop before we get there.
We bring together the precise recipe of science, technology, know-how, and strategy necessary to make low cost, high quality carbon removal a reality. If we're successful, we will directly mitigate climate change, build a world we can proudly hand over to our children and grandchildren, and catalyze an industry that will rival the largest the world has ever seen. If you want to change the planet, come join us.
Our Commitment to Diversity, Equity, and Inclusion
Heirloom is committed to diversity and building an equitable and inclusive environment for people of all backgrounds and experiences. We believe wholeheartedly that building a diverse company is critical to Heirloom's success. We especially encourage members of traditionally underrepresented communities to apply, including women, people of color, LGBTQ+ people, veterans, and people with disabilities.
Heirloom is looking for an Office Manager to keep our Brisbane, CA HQ running smoothly. In this role, you will have instant and significant impact as our go-to person for office operations, interfacing with just about every department in the company to make us more efficient. There will be the usual day to day operational tasks like ordering and managing all sorts of supplies (kitchen, office, PPE), accepting and routing package deliveries, keeping the office and kitchen tidy, and interfacing with accounting on
aspects of invoicing and payments processes. Y
ou'll also be the face of Heirloom, greeting visitors and candidates and supporting various visitor-related logistics. And you will play an integral role in shaping Heirloom's culture as the company grows, helping to plan and execute team offsites and team-building events.
Our ideal candidate likely has 3+ years of experience in office management or a comparable administrative type role, with at least some of that experience coming in a fast-paced, ambiguous environment. Regardless of exact experience, you
are incredibly organized, with superb attention to detail, excellent time management, and a strong ability to execute and quickly shift tasks and priorities as needed. You are able to anticipate and respond to the needs of others before they arise, and are adept at handling sensitive information and situations with care and confidence. You are constantly looking to drive efficiency in everything you do and enjoy optimizing processes to make them as useful and unobtrusive as possible. And of course, in order to effectively manage the office, you'll need to be in the office full time, so getting to Brisbane 5 days a week is not a problem for you
.
Radical Honesty
means we are open, transparent, and inclusive in everything we do. We aren't scared to challenge each other, but bring clear motives and our best intentions when we do.
Persistent Optimism
means we carry an infinite amount of optimistic energy with us on our journey, constantly chipping away at what may seem insurmountable.
Maximize our learning rate
means we're always in discovery mode. Compounding knowledge is our key to victory - we continuously hone our crafts, seek the fastest paths to new learning, and are quick to absorb new knowledge.
Why you should join Heirloom
We are solving the engineering problem of our generation. Climate change is an existential threat, and we need as many of the world's motivated minds as possible to help. There is no greater challenge or opportunity than fighting climate change.
We have done this before. We have done this before. We're engineers, scientists, and concerned humans from a variety of backgrounds and experiences who are pooling our knowledge and skills to collectively build a more equitable, prosperous future for all.
We are a united, resilient, and optimistic bunch. We are all here for the same reason - to slow climate change. We recognize the magnitude of the challenge ahead of us, and believe we can solve it. We can see a hopeful future where we eventually reverse climate change. It won't be easy, but we won't quit.
We are backed by the best climate partners in the world. We're well funded by investors from Breakthrough Energy Ventures, Ahren Innovation Capital, Carbon Direct, Microsoft, Lowercarbon Capital, ARPA-e and the National Science Foundation. Our early customers include Stripe, Shopify, and Klarna, and we're building durable partnerships that enable us to tackle this decades-long problem.
Perks and Benefits
Covered health, dental and vision. Health, dental and vision insurance covered by Heirloom.
Generous parental leave. 16 weeks paid leave for all Heirloom employees, regardless of primary/secondary caregiver status.
Generous stock options
Flexible time off. Flexible PTO for exempt (salaried) employees & 80 hours for full time non-exempt (hourly) employees.
Stay healthy. Monthly health and wellness reimbursement.
Learn on the job. Robust annual education and conference budget, including airfare and hotel costs.