Agronomist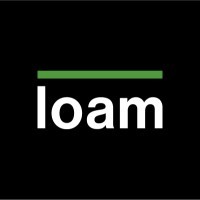 Loam Bio
Operations
Australia
Posted on Tuesday, March 7, 2023
Description
About Loam

At Loam, we have the earth in our hands. As a team of scientists, farmers and entrepreneurs, we are on a mission to improve the world's farmland and address climate change. We are developing microbial technology to remove CO2 from the atmosphere and build carbon in agricultural soils. We help farming businesses prosper by boosting yield and soil health and enabling access to carbon markets.
As a start-up with ambitious founders and investors, our work is fast-paced and multidimensional. We foster a supportive and diverse workplace, where every team member is encouraged to learn and grow beyond their area of expertise. Founded in New South Wales, Australia, we have offices across The United States, Canada and Australia.
While everyone at Loam is working in different roles, we all have one job: to remove CO2 from the atmosphere and store it stably in farmer's soils.
About the Role

We're looking for an Agronomist to work directly with Loam growers to support carbon farming. Loam's Carbon Agronomists are our grower's primary point of contact, working to ensure that product uptake is supported and ensure the economic success of projects.
You will be providing specialist agronomic advice in carbon farming projects, ensuring the value of our data is understood, and working with growers directly to have success. The agronomist will be critical to our success, and their feedback, experience, and insights will be valuable to the team.
Responsibilities
Operate as an agronomic specialist for Loam's product solutions and support Loam carbon projects on-farm
Provide specialist agronomic advice in assessing farm conditions and implementing carbon farming practices and products as required to ensure resilience and profitability
Build trust and confidence with our growers to ensure genuine, long-lasting partnerships in carbon farming
Engage growers to implement practical aspects of on-farm carbon projects
Collaborate on carbon farming plans (Land Management Strategies) with growers, helping to set realistic goals and track progress over time to drive projects towards successful outcomes
Upskill growers by providing advice and resources relevant to support decision-making and practice optimisation.
Requirements
Bachelor's degree in agriculture, plant science, agronomy or related field 5 -10+ years related experience
Demonstrated success working in an agricultural sales and agronomic support role
Ability to provide in-depth customer service and cultivate relationships with potential and current growers
Strong understanding of plant nutrition and soil fertility
Excellent technical aptitude, including ability to synthesise and design effective experiments
Excellent written and verbal communication skills
Existing grower network within Australia
Living in or around Orange, New South Wales or willingness to relocate
Benefits
A competitive package based on experience
An opportunity to create a real and tangible impact on Agriculture in Australia
Collaborative and highly engaging work environment with engagement across the Loam international R&D, product and commercial team
Ability to have significant impact and grow with the organisation
Loam vehicle and mobile phone.