Operations and Facilities Manager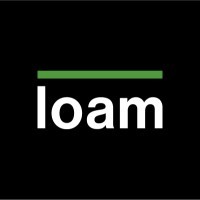 Loam Bio
Operations
United States
Posted on Thursday, May 25, 2023
Description
About Loam
At Loam, we have the earth in our hands. As a team of scientists, farmers and entrepreneurs, we are on a mission to improve the world's farmland and address climate change. We are developing microbial technology to remove CO2 from the atmosphere and build carbon in agricultural soils. We help farming businesses prosper by boosting yield and soil health and enabling access to carbon markets.
As a start-up with ambitious founders and investors, our work is fast-paced and multidimensional. We foster a supportive and diverse workplace, where every team member is encouraged to learn and grow beyond their area of expertise. Founded in New South Wales, Australia, we have offices across The United States, Canada and Australia.
While everyone at Loam is working in different roles, we all have one job: to remove CO2 from the atmosphere and store it stably in farmer's soils.
About the Role
At Loam, we have huge climate change ambitions. This role will see you supporting our incredible teams across North America to continue to do their work in a safe, compliant and fit-for-purpose working environment. As the Operations and Facilities Manager based at Loam's St Paul office, you will be responsible for overseeing all building-related activities and vehicles for this location. You will also provide remote support to other hubs in North America including South Portland, Maine and Calgary, Canada. Your role will see you designing, inspecting, and planning the infrastructure needs for our teams, including offices, laboratories, greenhouses and fleet.
Responsibilities:
Design, plan, and manage infrastructure projects for our teams, including offices, laboratories and greenhouses
Planning, procurement and maintenance of an expanding vehicle fleet
Ensure compliance with safety and building regulations
Coordinate with internal teams to ensure that facilities meet operational needs
Conduct regular inspections of facilities to identify areas for improvement and recommend appropriate solutions.
Develop and maintain relationships with vendors and contractors to ensure timely and cost-effective completion of facility-related projects.
Manage contracts and budgets related to facility operations and maintenance.
Develop and implement preventative maintenance programs to ensure that facilities are operating at optimal levels.
Requirements
Proven experience as facilities manager or relevant experience in facilities management, engineering, or a related field.
Experience working with laboratory environments would be an advantage
Familiarity with local building regulations and compliance requirements.
Strong project management and leadership skills.
Excellent communication and interpersonal skills.
Ability to work independently and as part of a team.
Strong analytical and problem-solving skills.
Experience managing budgets and contracts.
Benefits
A competitive package based on experience
An opportunity to create a real and tangible impact on global Agriculture and climate change
A collaborative and highly engaging work environment with engagement across the Loam international R&D, product, and commercial team
Ability to have a significant impact and grow with the organization