Analytical Chemist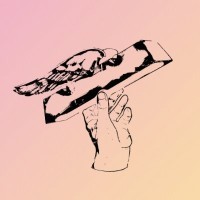 Magrathea
Software Engineering
Oakland, CA, USA
Posted on Monday, November 20, 2023
Summary
Magrathea is a California technology company with a mission to radically reduce the socioenvironmental impacts of producing structural metal from natural resources. We are doing this by developing a new generation of electrolytic process technology for making carbon neutral magnesium metal from seawater and brines. We are backed by the most sophisticated energy and materials technology investors on Earth. This includes the earliest supporters of Tesla and SpaceX, a portfolio of major industrial families from across Europe, and the US federal government.
Job Description
Leading analytical chemistry experiments and workstreams in support of Magrathea's engineering team
Developing benchscale techniques to enhance Magrathea's analytical capabilities
Conducting elemental analysis of lab samples, conducting QAQC on data collection, and analyzing experimental results to accelerate development of our technology
Contributing actively to a safety culture that puts physical wellbeing ahead of all other company priorities
Occasional travel to off-site locations where the company is developing commercial smelter operations
Ideal Background
BS, MS, or PhD in chemistry, chemical engineering or adjacent field
Experience with analytical techniques such as ICP-OES, titrations, TGA, dissolved organic measurements, calibrations, and other aqueous measurements
Creative and open-minded with the ability to rapidly learn about and think through complicated problems generating hypotheses for their resolution
Ability to work on a team to achieve audacious goals together
History of promoting company culture based on respect, care for the success of team members, and zeal for innovation with a demonstrated passion for mitigating the impacts of climate change
How To Apply
Send your resume to buildthefuture@magratheametals.com. Magrathea deeply values the inclusion of women, LGBTQ people, and people of color on our team at every level from the laboratory to management to board of directors. Don't forget to bring a towel!