Flutter Engineer (Berlin)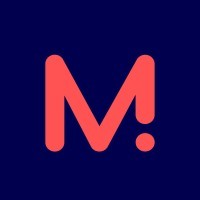 Monta
Berlin, Germany
Posted on Monday, March 20, 2023
Description
What is Monta?

Monta is a new layer of technology that brings together installers, operators, service providers, EV drivers, and businesses with charge points.
At our core, we make EV charging simple, accessible, and reliable. Our software enables a consistent charging experience across all charge point brands and we empower charge point owners with a full-fledged solution to attract users and seamlessly manage usage, pricing, availability, and transactions.
By empowering Charge Point Operators and offering consistent charging experiences for Electrical Vehicle owners, Monta is laying the ground for a scalable and sustainable EV infrastructure.
Here's some of our partners that trust our product: Zaptec, Copenhagen Airport, Vestas etc.

About the position
We're looking for a passionate Flutter Engineer to join our Engineering Team. In this role, you will be closely working with our Design and Product teams. You will be responsible for scoping, implementing, and maintaining high-quality mobile and web applications using Flutter, with a focus on delivering a great user experience for our customers. Additionally, you will work on developing internal tools and libraries, which among other things includes a fully custom widget catalog.
(Some of) the things you will be working on
Collaborate with product managers, designers, and other engineers to define features that meet user needs
Develop and maintain our Flutter applications and libraries
Write clean, tested and reusable code
Help shaping best practices to support even faster iterations and growth
Assist our team with peer reviews
Provide technical guidance and mentorship to other Flutter engineers
Requirements
About you
You don't have to be obsessed with electrical vehicles, but instead, you should be obsessed with application development and Flutter. We are looking for passionate, positive and proactive engineers who value quality and take ownership.
We believe you are a great candidate if you:
Are passionate about what you are doing and interested in improving the product and yourself over time
Are a good English speaker, as you will be working with colleagues from 41 different nationalities across various departments
Enjoy iterating over code to make it rock-solid and fast
Have worked with Flutter before (ideally 2-4 years)
Have worked with RESTful APIs (maybe BFF) and web services
Have extensive understanding of software design patterns and principles
Are a team player who communicates openly and works collaboratively
Are able to work well independently and build solutions from scratch
Have an eye for details and design
Are enthusiastic about revolutionizing the EV market
(Nice to have) have experience with native development (iOS, Android)
(Nice to have) have already experience with EVs


Benefits
What we can offer you
A yearly education budget, and a few extra days off to make use of it!

Our engineering team has a monthly meetup where they discuss their practices and get to learn a lot from each other.

Friday Tech Innovation: Engineers can use their time every Friday after lunch to work on innovative things.
We're quite a social bunch so you can look forward to a good atmosphere at Monta with things such as: Friday bars, pub crawls, kicker, and much more.
Flexible working hours. We truly mean this so as long as you're at the important meetings and getting your work done that's all that matters.
A budget for your home office setup.
An attractive warrant package.
You can choose your preferred operating system, we have Microsoft, Linux and MacOS available.
Tasty and healthy vegan lunch, snacks and drinks available everyday.
And all sorts of surprises!
Life at Monta
At Monta, we encourage you to come as you are. To ensure an inclusive product that serves a diverse user group, we need to be a diverse force behind it. We are a company dedicated to revolutionising the EV industry, thus aspiring to change the world for the better. Furthermore, Monta is committed to our sustainability efforts with several green initiatives such as offering our employees a plant-based-only lunch among many other things.
Why EV less when you can #EVbetter
The salary range for this role is at 55.000-65.000 EUR yearly depending on level of experience.