Manufacturing Engineer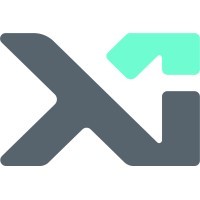 Moxion Power
Richmond, CA, USA
Posted on Thursday, May 4, 2023
Moxion is a vertically integrated manufacturer of all-electric mobile power and energy storage solutions. We have developed commercial-scale, powerful, silent, and emissions-free mobile battery stations that are designed to replace traditional diesel generators in most applications today. We're pioneering mobile energy storage technology, leveraging vertical integration and a software-enabled service model to deliver last-mile electrification for our customers and communities. The Moxion team is a passionate group of humans who care about the environment and disrupting the diesel economy. Come build the first distributed utility with us, propelling the biggest energy transformation of our lifetime.
DUTIES:
 Troubleshooting new or existing product problems involving designs, materials, or
processes
 Investigating or resolving operational problems, such as material use variances or
bottlenecks.
 Identifying opportunities or implementing changes to improve manufacturing processes
or products or to reduce costs, using knowledge of fabrication processes, tooling and
production equipment, assembly methods, quality control standards, or product design,
materials and parts.
 Applying continuous improvement methods such as lean manufacturing to enhance
manufacturing quality, reliability, or cost-effectiveness.
 Providing technical expertise or support related to manufacturing.
 Incorporating new manufacturing methods or processes to improve existing operations.
 Reviewing product designs for manufacturability or completeness.
 Determining root causes of failures or recommending changes in designs, tolerances, or
processing methods, using statistical procedures.
 Preparing documentation for new manufacturing processes or engineering procedures.
 Communicating manufacturing capabilities, production schedules, or other information
to facilitate production processes.
 Designing, installing, or troubleshooting manufacturing equipment.
 Evaluating manufactured products according to specifications and quality standards.
 Estimating costs, production times, or staffing requirements for new designs.
 Training production personnel in new or existing methods.
 Designing tests of finished products or process capabilities to establish standards or
validate process requirements.
 Working with lasers, robots, and other automated manufacturing equipment
 Bringing projects from initial concept to full-scale production
 Delivering on time and on budget at a high level of quality
 Motivating team members to perform at their best
 Working in a fast-paced entrepreneurial environment
 Solving ambiguous problems using fundamental, data driven methodologies
 Learning new technologies and implementing them in unique situations
 Having a large impact on corporate & team culture
 Providing detailed DFM feedback to other team members to ensure that processes are
efficient and high-quality
 Validating equipment and designing process layouts and fixtures
REQUIREMENTS:
 Bachelor of Science degree in Mechanical Engineering, Industrial Engineering or a
related field (foreign degree equivalent accepted)
 5 years of progressive engineering work experience in a relevant industry
 Work experience must include 1 year of work experience with the following (or similar)
technologies:
o Vehicle electrification (high voltage mechanical design)
o Automated manufacturing processes and equipment
o Battery design and engineering experience
JOB SITE: Moxion Power Co. based in 1414 Harbour South Way, Suite 1201, Richmond, CA
94598.
SUBMIT RESUMES TO: recruiting@moxionpower.com with "Manufacturing Engineer and Code:
1829A" in the subject line.
For additional information contact: Christy Gibbons, Talent
Acquisition Manager.
Moxion is committed to the principle of pay equity – paying employees equitably for substantially similar work. Compensation displayed is a range. Maximum amounts are reserved for those candidates that exceed all experience and background requirements. We reserve the right to offer compensation based on level of experience. Moxion has different base pay ranges for different work locations within the United States, which allows us to pay employees competitively and consistently in different geographic markets. The range above reflects the potential base pay within the San Francisco Bay area. If you live outside that region, the range is subject to change.
Base pay is one part of our total compensation package and is determined within the range provided above. This provides the opportunity to progress as you grow and develop within a role.
Health, dental, and vision coverage, PTO, competitive equity & compensation packages, free lunch, coffee, and snacks onsite, flexible work from home (for some roles), free tax advisory services, access to Mountain Hardware, Columbia, Sorel, & Prana employee stores and discounts, company swag, investment in professional development courses, and parental leave program.
People are at the core of Moxion's values. We care about growth for our people and team, and this translates to an open and transparent culture. Moxion believes that diversity is as core to our business as the underlying products and technology we're developing. Diversity in people leads to diversity of thought and different perspectives to draw from, often resulting in a new or unique way of approaching or solving a problem. Diversity drives innovation.
Moxion is looking for candidates who identify with different races, religions, national origins, age groups, genders, or gender identities, and we don't discriminate against marital status, physical or mental disability, health or medical conditions, military and veteran status, genetic information, and other classifications that may or may not be protected by law. If you can bring a unique perspective or experience to our company, please apply.
Moxion is committed to the full inclusion of all applicants. If reasonable accommodation is needed to participate in the job application or interview process, please let our recruiting team know or email HR@moxionpower.com