QC Microbiologist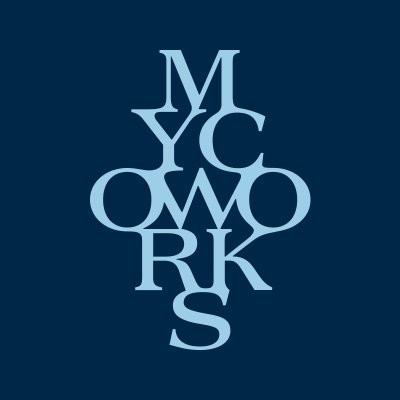 MycoWorks
Operations
United States
Posted on Tuesday, April 25, 2023
We're on a journey to Grow the Future of Materials. How? By unlocking the unique properties of mycelium, the root structure of mushrooms. Our patented technology, Fine Mycelium™, unleashes a new class of materials crafted from nature, engineered for performance, and built for a resilient future.We're seeking passionate learners to join us in pioneering a materials revolution and creating an epic place to work. MycoWorks offers competitive equity and benefits programs to support the health, well-being, and financial empowerment of all our employees.We root our relationships with our partners and one another in our core values: Be Mycelial, Cultivate Quality, and Grow the Future, and we're committed to building a diverse team and an inclusive environment where all employees belong. Women, gender-expansive individuals, people of color, individuals with disabilities, veterans, and LGBTQ+ candidates are strongly encouraged to apply.
Job Summary
Mycoworks is seeking a talented QC Microbiologist to support the quality team at the manufacturing site and innovation site. This position is not a remote or hybrid role. The candidate will work cross-functionally with individuals from departments such as Manufacturing, Engineering, Process Engineering, FMR&D, and Supply Chain.
The role will require the candidate to organize and manage the QC testing and procedures associated with microbiology, such as technology transfer of liquid and/or solid inoculum testing, lab management, test method implementation, environmental quality monitoring, and cleaning standard development. The goal will be to ensure the compliance of the key quality parameters for the manufacturing of biomaterials- Fine Mycelium.
This is an on-site role at our manufacturing plant in Union, South Carolina.
Responsibilities:
Leading technical and method transfer from the research development scale to manufacturing quality

Supporting the company's key technologies in ensuring incoming materials and in-process materials that meet the minimum standards of quality

Providing technical training to the functional team members on microbiological sampling and testing, media plating, enumeration, data reporting, etc.

Communicating with internal and external stakeholders through meetings and clearly written technical emails, reports, and presentations

Leading SOP writing for lab operations, testing protocols, and test validation

Managing environmental monitoring programs and providing recommendations for quality improvement in critical processes or systems such as HVAC, compressed air, steam

Establish cleaning standards and reinforce best cleaning practices at manufacturing site and innovation site

Providing support for process and method validation, and development of analytical methods

Conducting thorough statistical data analysis for large data sets

Performing the investigations of any out-of-specification lab results and reporting the results to Quality management in a timely manner

Tracking and reporting quality system metrics related to testing, OOS investigations, and training in support of quality systems reporting to Quality management

Acting as a backup for QC microbiological testing of incoming and in-process materials

Overseeing and ensuring the safety of lab operations including microbiological safety on a daily basis

Overseeing the lab equipment calibration and performance to ensure the accuracy of test results

Promoting safe operating and working procedures and practices

Managing the cleanliness and orderliness of the lab to prevent cross-contamination

Participating in internal plant audits and supporting the cross-training in QC and operator areas of responsibility related to quality
Qualifications:
Minimum 2+ years' experience as a microbiologist or similar in a laboratory environment in food, consumer products

, biotechnology or similar industries

BS or MS in biological science or microbiology, biochemistry, fermentation, or a relevant field

Strong experience in leading a functional team (the ability to set goals, delegate work, and follow up results)

Prior fermentation experience with a bioreactor is a plus

Prior experience in designing and setting up or managing a new lab is a plus

Experience and comfortable working in the laboratory setting environment

Experience in establishing an environmental monitoring program

Must have experience in establishing cleaning standards

Must have experience in supporting CIP and manual cleaning validation

Familiarity with statistical-guided experimental design and analysis (e.g. DoE) is a plus

Excellent interpersonal and communications skills

Ability to deliver clear, compelling, and effective technical presentations

Capable of working individually and as a part of a team

Must be flexible in terms of working hours to meet the requirements of the position

Comfortable with autonomy and a deliverable-oriented approach

Good critical thinking and experimental design skills

Good problem-solving skills

Excellent working knowledge of data analysis, statistical methods, and data reporting

Must be able to lead by example on adhering to all lab safety procedures

Highly adaptable to the dynamics of a fast-paced manufacturing environment
We are a 24/7 manufacturing operation. This role may require overtime in order to meet the needs of the business.
#LI-AC1
MycoWorks offers world class benefits and compensation programs to support the health, well-being and financial empowerment of our employees. Our benefits include:
Medical, Vision and Dental plans at no cost to employees
Equity
Optional insurance coverage for partners and dependents
FSA Accounts
Free Personal Health Advocate
Generous PTO policy
Paid parental leave
Paid holidays beyond the traditional
401(k) program
MycoWorks may contact you via text message regarding your application for this or similar opportunities. You can always text STOP to opt out.