Financial Planning & Analysis Manager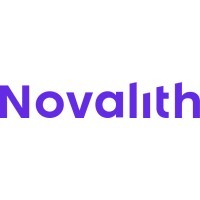 Novalith Technologies
Accounting & Finance
Alexandria NSW 2015, Australia
Posted on Monday, November 6, 2023
Position Title
Financial Planning & Analysis Manager
Description
We are seeking a highly skilled Financial Planning & Analysis Manager to join our team. As the Financial Planning & Analysis Manager, you will be responsible for driving financial excellence and strategic decision-making within the organisation. Your main focus will be on financial modelling, budgeting, performance analysis, and capital allocation. You will work closely with department heads and senior stakeholders to provide actionable financial insights, mitigate risks, and support key business initiatives.
Responsibilities
1. Develop and maintain comprehensive financial models for short and long-term planning, investor communication, and strategic decision-making.
2. Lead the annual budgeting process in collaboration with department heads to ensure accurate and achievable financial targets are set.
3. Analyse financial performance to identify key operational drivers that enhance business growth and efficiency.
4. Provide actionable insights based on data analysis to drive informed decision-making.
5. Create dashboards and Key Performance Indicators (KPIs) to track performance against financial goals.
6. Prepare timely and accurate financial reports for senior stakeholders, facilitating effective communication of financial performance and strategic initiatives.
7. Identify potential risks that may impact the company's finances and develop strategies to mitigate them effectively.
8. Assist in developing and executing the company's strategic plan by aligning financial goals with long-term objectives.
Qualifications
1. Bachelor Degree in Accounting, Finance or Commerce, from an accredited College or University, or equivalent.
2. Chartered Accountant, Certified Practicing Accountant, or Certified Management Accountant a plus but not necessary.
‍
Job Benefits
Enjoy a collaborative and supportive team environment
Competitive salary
Healthy Office Snacks & Refreshments
Conveniently located near public transport and cafe's