Quality Engineer (f/m/x)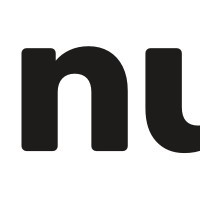 Nuventura
Quality Assurance
Berlin, Germany
Posted on Friday, November 17, 2023
Nuventura is a renowned climate technology company on a mission to revolutionize the energy sector. Our objective is clear: to render SF6, the world's most potent greenhouse gas, obsolete. We have achieved this ambitious goal through innovation, developing cutting-edge electrical switchgear that replaces SF6 with clean, breathable air.
Our business model involves licensing our products to global manufacturers, supplying core components to them, and manufacturing complete products for our domestic markets. We have recently established a new base in East Berlin, combining our office and R&D space as we expand our revolutionary technology globally. As we scale up production to meet growing demand for our already developed products, we are on the lookout for a warehouse operator. If you are a motivated and organized person seeking an exciting role in our warehouse, this opportunity is tailor-made for you.
​
​
You will…
​
Process Ownership: Manage and oversee the entire incoming, in-process, and final quality control.
Component Evaluation: Evaluate components based on requirements from designers, clients, and industry standards, ensuring compliance and excellence.
Quality Reporting: Create comprehensive quality reports for each quality checkpoint, providing clear documentation of inspection results.
Continuous Improvement: Develop and refine inspection formats to achieve 0 defective parts passed to production.
Non-Conformance Management: Identify and document non-conformance issues, lead investigations, and perform adequate actions to mitigate impact for production and development.
Documentation: Maintain all necessary paperwork and ERP transactions, ensuring accurate and efficient record-keeping.
Process Enhancement: Make improvements in the inspection process by suggesting tools, revising inspection processes, optimizing workspaces to enhance efficiency and accuracy.
Quality Control Actions: Report and control the execution of quality improvement actions, ensuring our commitment to delivering top-notch products.
​
​
What you need to bring in:
At least 2 years of experience in quality control or related role.
Demonstrated knowledge of metrology and metrological methods.
Experience in using various tools such as vernier calipers, micrometers, dynamometers, and equipment for electrical tests.
Ability to read and interpret technical drawings accurately.
Proficiency in MS Office and any ERP systems, CAD is a plus.
The role involves working with heavy equipment, and you should be physically capable of moving palettes as needed.
Ability to communicate and collaborate effectively between departments to resolve issues and improve processes.
A high level of accuracy and attention to detail is crucial in maintaining quality standards.
Basic knowledge of written and spoken German is preferred, and advanced English skills are required.
​
​
What we offer:
A sustainable, down-to-earth, and passionate company
Family-friendly work environment.
Free snacks, drinks, fruit, and veggie baskets.
Exciting and regular team events, including a Christmas party, summer celebrations with a budget for departmental events.
You will be part of an innovative group of high-performance and experienced people from diverse backgrounds.
We are committed to your growth and will challenge you directly to become the best professional version of yourself.
We believe in a culture of trusted ownership, caring meritocracy, and constructive feedback where we elevate each other and challenge the status quo.