Controller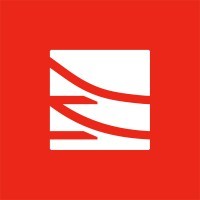 Parallel Systems
Accounting & Finance
Los Angeles, CA, USA
Posted on Thursday, June 8, 2023
Parallel Systems is an early-stage startup company developing the future of intermodal transportation. Our mission is to decarbonize freight while improving supply chain logistics and safety. We are developing vehicles and software to create new autonomous and electric transportation systems for existing rail infrastructure.
At Parallel Systems, we value the team as much as the mission. We want to work with talented people who are humble, motivated, and persistent. Our most successful team members are self-starters and collaborate with others to reach our collective goals.
Reporting directly to the Head of Finance, the role will perform a variety of key general accounting functions while leading financial statement preparation. You will be responsible for applying Generally Accepted Accounting Principles, reviewing, and analyzing financial information, managing accounting/finance systems, and facilitating annual audits. This important role requires an in-depth understanding of the big picture or full-cycle accounting and how the various aspects of the company fit together from a financial perspective.
Responsibilities
Developing internal control guidelines, policies, and procedures for budget accounting, cash and credit management, administration, and other activities
Coordinating and directing budgeting, procurement, investment activities, and financial planning
Ensuring compliance with state and federal regulatory requirements and professional standards
Establishing and maintaining financial controls within the company
Organizing information and statements for audits
Preparing financial reports and risk analysis
Creating budgets and forecasts
Guiding financial decisions by establishing, monitoring, and enforcing policies and procedures
Providing support to management, particularly in commercial and financial matters
Creating reports that help senior leadership understand company financials
Being responsible for the company general ledger
Additional controller duties as needed
Basic Qualifications
10+ years of professional accounting experience
Strong understanding of banking processes and financial data analysis
Working knowledge of national and local tax regulations and compliance reporting
Experience in streamlining accounting processes
Experience with accounting systems
Exemplary history of financial project management
Preferred Qualifications
Bachelor's degree (or equivalent) in business, accounting, or related field
5+ years of experience as a senior-level accounting or finance manager
Professional certification, such as CPA (certified public accountant)
Parallel Systems is an equal opportunity employer committed to diversity in the workplace. All qualified applicants will receive consideration for employment without regard to any discriminatory factor protected by applicable federal, state or local laws. We work to build an inclusive environment in which all people can come to do their best work.