Senior Battery Design Engineer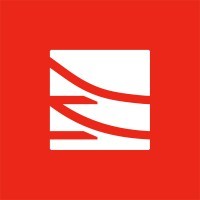 Parallel Systems
Design
Los Angeles, CA, USA
Posted on Thursday, October 12, 2023
Parallel Systems is a Series A startup company developing the future of intermodal transportation. Our mission is to decarbonize freight while improving supply chain logistics and safety. We are developing vehicles and software to create new autonomous and electric transportation systems for existing rail infrastructure.
At Parallel Systems, we value the team as much as the mission. We want to work with talented people who are humble, motivated, and persistent. Our most successful team members are self-starters and collaborate with others to reach our collective goals.
We're looking for a talented Mechanical Engineer to help design components and test the system with a focus on batteries in Downtown Los Angeles. In this role, you'll work with fellow engineers and technicians to bring up new designs in our lab and run vehicles on our dedicated test track just outside the city. This is an opportunity to engage early with new designs, making a huge impact on the direction of the technology. Ideal candidates would be building on strong first principles and engineering skills and have a desire to expand their responsibilities to own hardware designs.
Responsibilities
Work closely with multi-disciplinary engineering teams. Derive architecture, meet and present technical direction, build consensus
Full life cycle hardware development including requirements capture, prototyping, design validation, and manufacturing readiness.
Create and execute design of experiments for decisions on architecture, component selection, and manufacturing processes.
Support manufacturing, vehicle integration, and validation.
Design and develop battery pack mechanicals (motors, inverters, gearbox)

Work with electrical and manufacturing engineering counterparts to develop pack requirements
Design and develop pack layout from subassembly components (modules, cells, bus bar connections, etc)
Design, test and validate mechanical attachments for battery to chassis
Develop and validate cooling systems for battery
Basic Qualifications
BS in Mechanical Engineering or similar Engineering discipline
3+ years of professional or project experience in hardware development, machine design, or validation
Mechanical Engineering skills including: drawing creation and GD&T, structural analysis, selection of materials and processes, understanding of failure mechanisms, and analytical/scientific programming (i.e. Python, Matlab, Simulink, Excel)
Experience with at least one commercial CAD tool (Solidworks, Fusion 360°, etc)
Experience with at least one commercial FEA or multi-physics simulation package (i.e. Simulink, Solidworks, NASTRAN, ABAQUS, ANSYS)

Preferred Qualifications
5+ years of experience in hardware development, machine design, or validation
Master's Degree in Mechanical Engineering or similar Engineering discipline
Preferred Experience in one or more of the following areas

Experience in with design and qualification for various forms of steel structures including fabricated weldments, forgings, and castings. Experience with static and dynamic analysis, including fatigue life. Understanding of material selection and experience with process specification
Experience with component design, component specification, mechanical integration, or modeling of electric traction systems. Components include HV batteries, traction inverters, traction motors, gear assemblies
Experience with electronics and sensor packaging including requirements for high voltage isolation, heat dissipation, vibration isolation, water sealing, and manufacturability. Experience enclosure designs in sheet metal, stamping, die casting, and/or injection molding
Experience designing fluid systems including hydraulics and thermal control systems. Schematic design, component requirements derivation, component characterization, and system validation
$150,000/year to $190,000/year + equity + benefits

Please note the national salary range listed in the job posting reflects the new hire salary range across levels that would be applicable to the position. Final salary will be commensurate with the candidate's final level. Also, this range represents base salary only and does not include equity or benefits, if applicable.
Sr. HW Eng (LA)
Parallel Systems is an equal opportunity employer committed to diversity in the workplace. All qualified applicants will receive consideration for employment without regard to any discriminatory factor protected by applicable federal, state or local laws. We work to build an inclusive environment in which all people can come to do their best work.
Parallel Systems is committed to the full inclusion of all qualified individuals. As part of this commitment, Parallel Systems will ensure that persons with disabilities are provided reasonable accommodations. If reasonable accommodation is needed to participate in the job application or interview process, to perform essential job functions, and/or to receive other benefits and privileges of employment, please contact your recruiter.