Product Development Engineer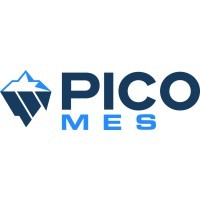 Pico MES
Product
San Francisco Bay Area, CA, USA · Remote
Posted on Friday, July 14, 2023
Company & Culture
At Pico MES our mission is to empower small factories to win globally. We enable local manufacturing, people, and the communities in which they operate, to thrive. Pico's software allows the domain experts within small & midsize markets to rapidly improve their operations, and access the tools & technology that only large factories previously had access to.
Backed by some of the strongest investors in the industry, we are a diverse team of technical experts, humble learners, and business leaders with strong backgrounds in manufacturing and technology development. We understand what it takes to build a world class manufacturing line and in record time.
About This Role
We're looking for an operational product engineer who has enjoys delivering solutions to intricate challenges. An ideal candidate would possess a combination of skills in production management, manufacturing operations, and engineering. As part of this role, you will collaborate with internal stakeholders and teams, serving as the primary expert in providing technical product support.
What You'll Do
Main point of contact for customer expansion and project management initiatives as they grow and develop Pico deployment
Forecast and anticipate customer needs for product roadmap development
Build trust with customer stakeholders based on product and functional expertise
Team with sales to demo to prospective clients using examples appropriate to their business and identified problems
Provide the necessary tools and processes to accelerate new sales and trials conversations
Be the go-to product expert who can accurately respond to technical product questions from across the teams
Stay informed on product updates (2x/month on average) and incorporate the latest functionality into demos as needed
Collect product feedback from day-to-day customer interactions, and provide feedback to the product marketing team.
As a member of a cross-departmental team, work with marketing, product, engineering, and customer support to find solutions for prospective customers.
Who You Are
In depth knowledge of how factory operating systems are set up, configured, and managed over time.

5+ yrs experience operating factory lines with direct responsibility for their output via operations management or manufacturing engineering
The ability to put themselves into the shoes of factory operators and how they will or do experience our products
Basic knowledge of how software is designed and created
Proven track record of managing multi-stakeholder projects to successful completion
An understanding of how a factory's business systems interact with the plant floor
Up to 50% Travel