Head of Business Development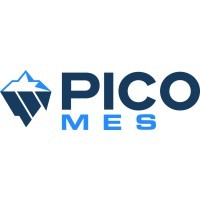 Pico MES
Sales & Business Development
San Francisco Bay Area, CA, USA · Remote
Posted on Friday, July 14, 2023
Company & Culture
At Pico MES our mission is to empower small factories to win globally. We enable local manufacturing, people, and the communities in which they operate, to thrive. Pico's software allows the domain experts within small & midsize markets to rapidly improve their operations, and access the tools & technology that only large factories previously had access to.
Backed by some of the strongest investors in the industry, we are a diverse team of technical experts, humble learners, and business leaders with strong backgrounds in manufacturing and technology development. We understand what it takes to build a world class manufacturing line and in record time.
About This Role
We are seeking a Business Development executive who excels in strategic thinking, provides valuable insights, and stays updated with industry trends. In this role, you will collaborate with sales teams and internal stakeholders to establish strong strategic partnerships and create revenue mapping strategies. This individual will posess expertise in leading manufacturing development and connected supply chain in a hyper-growth environment. This role will involve direct client interaction, ensuring effective communication and collaboration throughout your process.
What You'll Do
Develop strategy plans and pursuit plans for connected manufacturing supply chains including engaging remotely and in person with potential customers and partners
Lead market research and manufacturing development treads
Work with sales and partnerships teams to create strategic partners and customers network
Work with marketing team to create focused campaigns
Role may also include special projects and other duties as assigned
Who You Are
Experience creating a hyper growth revenue channel
Has built strategic revenue maps
Manufacturing business hierarchy mapping
Startup and hypergrowth - grit and energy to work in an early stage company
Sales and account management experience
Ability to work independently and interdependently with the CEO, flexibility to work remotely
Ability to travel up to 50% of the time