Engineering Technician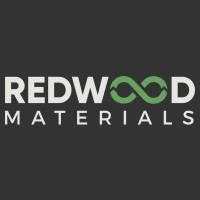 Redwood Materials
Software Engineering
Carson City, NV, USA
Posted on Tuesday, October 10, 2023
About Redwood Materials
Redwood Materials was founded in 2017 to create a circular supply chain for electric vehicles and clean energy products, making them more sustainable and driving down the cost for batteries. We're doing this by developing and deploying new technologies to increase the scope and scale of recycled and sustainable materials in the global battery supply chain.
Engineering Technician
Redwood Materials is looking for an Engineering Technician to support the Mechanical and Manufacturing Engineering teams with the development, installation, commissioning, troubleshooting, and improvement of manufacturing processes and equipment.
Responsibilities will include:
Fabricate and assemble new equipment from prototypes to production.
Support installation and commissioning of new equipment.
Troubleshoot and solve process and equipment issues.
Assist with operation of equipment for engineering trials and handovers.
Support manufacturing improvement projects.
Design and fabricate tooling and fixtures.
Develop equipment documentation for operation and maintenance.
Desired Qualifications
Strong mechanical aptitude with a background in industrial equipment/processes.
Hands-on and detailed oriented approach to problem solving.
Metal fabrication and machine shop experience.
Good computer skills; MS Office, etc.
Solid Modeling 3D CAD experience preferred.
Welding experience preferred.
Electrical troubleshooting experience preferred.
The position is full-time. Compensation will be commensurate with experience.
We collect personal information (PI) from you in connection with your application for employment with Redwood Materials, including the following categories of PI: identifiers, personal records, professional or employment information, and inferences drawn from your PI. We collect your PI for our purposes, including performing services and operations related to your potential employment. If you have additional privacy-related questions, please contact us at privacy@redwoodmaterials.com.