Material Flow Process Specialist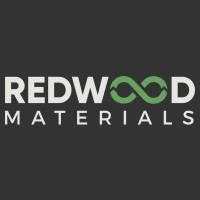 Redwood Materials
Carson City, NV, USA
Posted on Wednesday, October 11, 2023
About Redwood Materials
Redwood Materials was founded in 2017 to create a circular supply chain for electric vehicles and clean energy products, making them more sustainable and driving down the cost for batteries. We're doing this by developing and deploying new technologies to increase the scope and scale of recycled and sustainable materials in the global battery supply chain.
Material Flow Process Specialist
The Redwood Materials Operations and Material Flow Team is seeking a Material Flow Process Specialist. Under moderate supervision, a Material Flow Process Specialist will perform a variety of tasks, to include monitoring, controlling, and optimizing material flow processes in and around our warehouses. The Material Flow team is the lifeblood of our operations, acting as the first stop of all products into Redwood, controlling the product to the production process in order to keep production running and then acting as the last stop of finished goods before they leave Redwood Materials. Our goal is always to increase the safety, quality, and productivity of our processes (in that order).
This role will aid material flow managers in starting-up and testing new processes and equipment and performing process improvements to increase safety, quality and productivity of the operation. The process techs may be asked to focus in on a particular pillar of operational excellence such as Safety, Quality or Productivity. This person will facilitate the efficient movement of materials to support production, enable the efficient receipt of raw materials, and prepare shipment of finished goods. Material Flow Technician will assist Supervisors in directing the day-to-day activity of Material Handlers, and act as an example for safety and operational excellence.
Responsibilities will include:
Analyze processes and engineer improvements to increase safety, lower defects, and/or increase productivity within the Material Flow organization
Address any drift away from standard safety or work processes
Train others on approved Standard Work Instructions
Daily recap of progress made on projects, initiatives, and daily tasks
Weekly Recap to sum up findings and suggested actions to team
Process Techs will be designated projects to execute. Examples include but are not limited to:

Equipment Maintenance Program Leader
Creation of training matrices
Pallet audits across sites to locate discrepancies
Procurement Process Standardization
Desired Qualifications:
Proven track record of safety-consciousness and capable of learning applicable EHS standards
Desire to be hands-on monitoring and optimizing processes and equipment
Strong ability to follow and create technical instructions & standard operating procedures
Skilled in meticulous data collection and observation recording
Demonstrated basic knowledge of math, and/or computer skills appropriate to the assignment
Ability to analyze, create and effectively communicate data with all levels of employees, both orally and written
Capacity to work independently and safely with minimal supervision
A passion for sustainability and making the world a better place!
The position is full-time. Compensation will be commensurate with experience.
The position is full-time. Compensation will be commensurate with experience.
We collect personal information (PI) from you in connection with your application for employment with Redwood Materials, including the following categories of PI: identifiers, personal records, professional or employment information, and inferences drawn from your PI. We collect your PI for our purposes, including performing services and operations related to your potential employment. If you have additional privacy-related questions, please contact us at privacy@redwoodmaterials.com.