Product Manager, Refining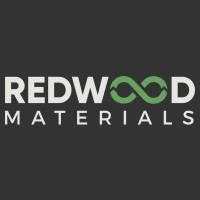 Redwood Materials
Product
Carson City, NV, USA
Posted on Wednesday, October 18, 2023
About Redwood Materials
Redwood Materials was founded in 2017 to create a circular supply chain for electric vehicles and clean energy products, making them more sustainable and driving down the cost for batteries. We're doing this by developing and deploying new technologies to increase the scope and scale of recycled and sustainable materials in the global battery supply chain.
Product Manager, Refining
We are seeking a Product Manager for our Refining Business at Redwood. In our Refining operations, we take products from our Recycling operations (produced both internally and externally purchased) and convert them to nickel, cobalt and lithium intermediates capable for use in the synthesis of new battery materials.
Responsibilities will include:
Being the flywheel behind our refining products business, cross functionally with sales, sourcing, operations, finance, logistics, and quality. You're part architect, part coordinator, and part strategist.

Trouble shooter and problem solver - responsible for making sure the business is gliding – the plant is at full utilization, with a strong customer mix, and that we're exceeding customer expectations, producing the best recycled material in the world.

While you won't be responsible for making the product (that's operations), you'll be held accountable for making sure the product is made profitably, considering sourcing cost structures, operating costs, and sales revenue. You'll have the P&L memorized, with a keen eye to overall margin. You'll balance a plethora of inputs and make hard decisions and trade-offs along the way.

Develop KPIs for the business and hold the org (and yourself) to them (think Excel, PowerBi). The S&IOP team is going to look to you for input.

Develop product pricing and product positioning strategies, working with our global sales team.

Create sales plans and work with supply chain on production planning and volumes.

Identify future growth opportunities for the Refining business. What should we do? What shouldn't we do? How do we scale bigger and faster? What are our bottlenecks and how do we eliminate them? What should we prioritize?

We speak in data, so you'll have to be able to back it up with facts, analysis, and scenario planning. You'll develop business cases and justify them. Call it strategy, but you'll need to bring it back down to earth too, with an actual executable plan.

Strong analytical skills with the ability to query data from various systems to solve problems.

Develop a solid understanding of the recycling and battery materials industry, our market (battery cell and EV OEMs) and technology trends.
Desired Qualifications:
Bachelor's degree in Chemistry, Engineering or Finance/Business Administration

3-5 years' experience in business planning, business/product management, new business development, sales & marketing, procurement, or corporate strategy; global commercial experience is a plus.

Battery, Battery Materials, Battery Metals (mining or recycled) industry experience is helpful.

Smart, scrappy, entrepreneurial – having a bias for action and a lot of grit

Our business is "dynamic," meaning our market and we can change quickly. You'll need to be comfortable in a startup environment. Think independent, motivated, self-starter.

Strong analytical skills are required. You should be able to interpret data/analysis and intuitively identify/troubleshoot gaps in quantitative analysis.

You won't have the entire organization reporting to you, but you'll need to be able to influence them to accomplish your goals. An ability to foster and maintain relationships both internally and externally is essential.

A passion for sustainability and making the world a better place!
The position is full-time. Compensation will be commensurate with experience.
We collect personal information (PI) from you in connection with your application for employment with Redwood Materials, including the following categories of PI: identifiers, personal records, professional or employment information, and inferences drawn from your PI. We collect your PI for our purposes, including performing services and operations related to your potential employment. If you have additional privacy-related questions, please contact us at privacy@redwoodmaterials.com.