Instrumentation and Controls Engineer, EPC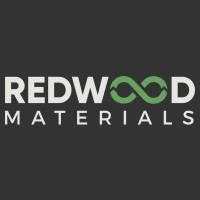 Redwood Materials
Sparks, NV, USA
Posted on Sunday, October 22, 2023
About Redwood Materials
Redwood Materials was founded in 2017 to create a circular supply chain for electric vehicles and clean energy products, making them more sustainable and driving down the cost for batteries. We're doing this by developing and deploying new technologies to increase the scope and scale of recycled and sustainable materials in the global battery supply chain.
Instrumentation and Controls Engineer, EPC
Redwood Materials is currently seeking a Instrumentation and Controls Engineer to join our Engineering, Procurement, and Construction team. These roles are at the center of our activities focused on creating a sustainable circular economy for lithium-ion batteries by transforming recycled materials into battery materials for new lithium-ion battery production.
Responsibilities will include:
Understanding of electrical diagrams, control diagrams, building operations, control circuits, industrial HVAC.

Ability to manage scope of work relative to the site specifics.

Ability to read and interpret specifications and implementing those specifications as they apply the work environment.

Development of control panel BOM's.

Development of ISA sheets for temperature, level, flow, and pressure transmitters along with ISA sheets for control valves, positioners, analytical, and various other types of instrumentation.

Development of drawings for control panels, power distribution, junction boxes. Included in the drawings are the general arrangement, internal layout, schematics and interconnection and wire diagrams.

Performing inspects, testing, and commission of the facility systems.

Work individually and as part of a team to develop new products, support existing products, test and evaluate equipment.
Desired Qualifications
B.S. in Electrical or Mechanical Engineering, Engineering Technology, HVAC, or other related engineering degree, OR 5+ years related experience, or an equivalent combination of education and experience.

2+ years of experience in project coordination with multiple teams or vendors to meet project requirements.

Windows Power User skill set, proficient with Microsoft Office Suite, and project management software.

A passion for sustainability and making the world a better place!
The position is full-time. Compensation will be commensurate with experience.
We collect personal information (PI) from you in connection with your application for employment with Redwood Materials, including the following categories of PI: identifiers, personal records, professional or employment information, and inferences drawn from your PI. We collect your PI for our purposes, including performing services and operations related to your potential employment. If you have additional privacy-related questions, please contact us at privacy@redwoodmaterials.com.