Project Coordinator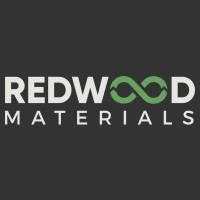 Redwood Materials
Administration
Sparks, NV, USA
Posted on Saturday, November 18, 2023
About Redwood Materials
Redwood Materials was founded in 2017 to create a circular supply chain for electric vehicles and clean energy products, making them more sustainable and driving down the cost for batteries. We're doing this by developing and deploying new technologies to increase the scope and scale of recycled and sustainable materials in the global battery supply chain.
Project Coordinator, ESP
Redwood Materials is currently seeking a Project Coordinator to join our Electrical Self Perform Construction team. These roles are at the center of our activities focused on creating a sustainable circular economy for lithium-ion batteries by transforming recycled materials into battery materials for new lithium-ion battery production.
Responsibilities will include:
Assigning tasks to team members, checking the quality of the work, and ensuring the project stays on the intended timeline while meeting the client's goal.

Monitoring project progress and ensuring compliance with schedules and budgets.

Liaising with other engineers and clients to ensure overall customer satisfaction.

Track project deliverables, critical project timeline elements.

Define, create, and disseminate information relevant to the project team, both internal and external; govern project administration.

Proactive reporting of progress and accomplishments of assignments and apply necessary follow-up to monitor progress and results of project tasks and assignments.

Maintain accurate work order records, ensuring they align with project needs.

Assist in project close out including submission of warranty information, as-built drawings, and operation and maintenance manuals for electrical project managers.

Administration for Wrike for the Self Perform team, our main platform that Engineering Design and Construction will be using as well.

Managing CxAlloy checklist requests for commissioning for our team along with HVAC/Mechanical, Plumbing, Equipment and Process Heating, Cooling and Drying Equipment.

Must be able to perform procurement using Oracle to order material required to complete the requested work.
Desired Qualifications:
Knowledge of the construction trades.

Experience developing and improving process.

Ability to work effectively both independently and as part of a team.

Analytical approach to problem solving and identifying potential solutions.

Data collection and analysis experience.

Strong problem-solving skills and an aptitude for learning systems quickly.

A passion for sustainability and making the world a better place!

Competency in Microsoft applications included Word, Excel, and Outlook.
The position is full-time. Compensation will be commensurate with experience.
We collect personal information (PI) from you in connection with your application for employment with Redwood Materials, including the following categories of PI: identifiers, personal records, professional or employment information, and inferences drawn from your PI. We collect your PI for our purposes, including performing services and operations related to your potential employment. If you have additional privacy-related questions, please contact us at privacy@redwoodmaterials.com.