Senior Mechanical Engineer, Fluid Systems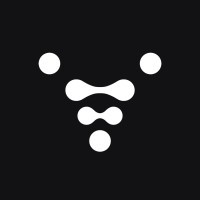 Relativity Space
Other Engineering
Long Beach, CA, USA
Posted on Friday, October 13, 2023
Company Overview:
A rocket company at the core, Relativity Space is on a mission to become the next great commercial launch company. Meeting the needs of a growing demand for space infrastructure, our rockets will revolutionize how we connect and communicate on Earth by getting satellites to space. We have developed a vertically integrated technology platform in which we leverage additive manufacturing, artificial intelligence, and autonomous robotics to 3D print rockets. Our unique approach enables rapid product iteration, allowing us to push the boundaries of what's possible today and unlock the full potential of 3D printing for tomorrow. Join us on this extraordinary journey, as we work together to transform our vision into reality.
Team:
The Dev Test team is responsible for all hazardous testing in our Long Beach facilities. We use our breadth of experience and collaborative engineering approach to support everything from very large structural tests to precise valve actuation. To that end, we design, build, and operate all test assets from initial concept to test execution. If you enjoy working on a multi-disciplinary team with a broad mandate and want to put hands on hardware, then this is the team for you.
What you'll do:
As a Senior Fluid Systems Test Engineer, you will own 1 or more integrated systems for the test, transport, and execution of Terran R at our facility in Long Beach, CA. As a system owner, you will design, analyze, and operate automated hydraulic, cryogenic, hydrostatic, or pneumatic systems. While teamwork and communication skills are critical, this position requires a significant amount of individual design and analysis work. As the designs wrap up, you will continue to drive your projects through commissioning and initial operations.
Examples of your tasks may include:
Designing test systems including their mechanical, fluid, and electrical components
Writing test automation sequences
Identifying areas for improvement and implementing required changes
Commissioning new test assets and systems
Completion as a presenter and reviewer of fault tolerance analysis meetings
Planning and executing test campaigns
What you need to know:
Bachelor's degree in Mechanical Engineering, Mechatronics Engineering, Chemical Engineering, Process Engineering, or similar.
5+ years of experience designing, building, and commissioning complex fluid systems.
Ability to translate system performance targets into component level requirements and demonstrated record of selecting components to meet those needs
Ability to concisely communicate technical topics to audiences of many different backgrounds
Demonstrated ability to manage complex, multi-disciplinary projects on time and on budget.
Nice to have but not required:
Experience planning and conducting time-critical, hazardous operations including recovery from off-nominal conditions
Experience writing sequences or other software
Familiarity with cryogenics
Understanding of structural design principles
Delivery of systems compliant with ASME B31.3 & BPVC
Willing to work at heights, in confined spaces, in a dirty environment, and away from your desk.
No previous aerospace experience is required for this position.
Relativity Space offers competitive salary and equity, a generous vacation policy, an annual L&D stipend and more!
We are an equal opportunity employer and value diversity at our company. We do not discriminate on the basis of race, religion, color, national origin, gender, sexual orientation, age, marital status, veteran status, or disability status.
The below-range represents Relativity Space's current good-faith pay scale for this role. Relativity Space reserves the right to modify or update this range at any time.
Compensation is only one part of our entire total rewards package. To see some of the benefits & perks we offer, please visit here:
https://px.sequoia.com/relativityspace
Hiring Range: