CIO, VP of Software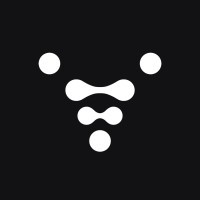 Relativity Space
Long Beach, CA, USA
Posted on Saturday, October 14, 2023
Company Overview:
A rocket company at the core, Relativity Space is on a mission to become the next great commercial launch company. Meeting the needs of a growing demand for space infrastructure, our rockets will revolutionize how we connect and communicate on Earth by getting satellites to space. We have developed a vertically integrated technology platform in which we leverage additive manufacturing, artificial intelligence, and autonomous robotics to 3D print rockets. Our unique approach enables rapid product iteration, allowing us to push the boundaries of what's possible today and unlock the full potential of 3D printing for tomorrow. Join us on this extraordinary journey, as we work together to transform our vision into reality.
What you'll do:
As the CIO & Vice President of Software & IT, you will play a pivotal role in defining and executing the software, technology, and data infrastructure strategies necessary for the continued growth and success of Relativity Space. Your responsibilities will include:
Software Development Leadership: Define and deliver enterprise and flight software stacks that integrate and drive Relativity's business. Serve as a thought leader and responsible owner of a company-wide coherent software strategy.
Data Infrastructure Strategy: Define and deliver a roadmap for large-scale data infrastructure that supports various missions, including flight, ground operations, and additive development. Ensure that the data infrastructure is robust, scalable, and aligned with the company's goals.
Enterprise Application Strategy: Develop and execute the roadmap for enterprise-wide applications and systems, with a focus on core vehicle and manufacturing capabilities. This includes overseeing Enterprise Resource Planning (ERP) and Manufacturing Execution Systems (MES) to streamline operations and improve efficiency.
Collaboration with Engineering Teams: Collaborate closely with engineering teams across the organization to identify critical data and systems capabilities needed for product development. Prioritize technical requirements, critical trades, and risk mitigation strategies.
Strategic Communication: Engage with leadership at all levels of the organization to effectively communicate the data and manufacturing systems strategy and vision. Ensure alignment and buy-in from key stakeholders.
Continuous Learning: Demonstrate a growth mindset by learning various technical aspects of the business, including non-software and product-related skills such as mechanical, electrical, and structural knowledge.
What you need to know:
Bachelor's degree in a science, engineering, technology, mathematics, or related field.
10+ years of work experience in high-tech software engineering, information technology, product management, and/or technical program management.
Strong executive presence with the ability to drive clarity and action at the executive level.
Excellent communication skills, stakeholder management, and the ability to lead by influence.
Proven success in building strong relationships and delivering results in cross-group projects.
Experience leading complex, cross-functional projects from initiation to completion.
Proficiency in solving ambiguous problems and building structures and tools for new products and processes.
Nice to haves but not required:
MBA, Master's in engineering, or related fields, or equivalent experience preferred.
Experience in industrial manufacturing or consumer products manufacturing at scale.
Familiarity with integrated software and hardware product development.
Aerospace or manufacturing automation experience.
Relativity Space offers competitive salary and equity, a generous vacation policy, an annual L&D stipend and more!
We are an equal opportunity employer and value diversity at our company. We do not discriminate on the basis of race, religion, color, national origin, gender, sexual orientation, age, marital status, veteran status, or disability status.
The below-range represents Relativity Space's current good-faith pay scale for this role. Relativity Space reserves the right to modify or update this range at any time.
Compensation is only one part of our entire total rewards package. To see some of the benefits & perks we offer, please visit here:
https://px.sequoia.com/relativityspace
Hiring Range: