Senior Lift Director/Crane Operator (2nd Shift)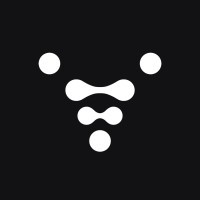 Relativity Space
Long Beach, CA, USA
Posted on Wednesday, October 18, 2023
Company Overview:
A rocket company at the core, Relativity Space is on a mission to become the next great commercial launch company. Meeting the needs of a growing demand for space infrastructure, our rockets will revolutionize how we connect and communicate on Earth by getting satellites to space. We have developed a vertically integrated technology platform in which we leverage additive manufacturing, artificial intelligence, and autonomous robotics to 3D print rockets. Our unique approach enables rapid product iteration, allowing us to push the boundaries of what's possible today and unlock the full potential of 3D printing for tomorrow. Join us on this extraordinary journey, as we work together to transform our vision into reality.
Team:
Relativity seeks a Senior 3D Printing Technician to support our large-scale WAAM (Wire Arc Additive Manufacturing) printers on our Stargate Operations team. The Stargate Operations team is a diverse team with 3D print technicians, weld technicians, robotic specialists, and engineering that work together to 3D print hardware to support the Terran R vehicle. This individual's primary responsibility will be to lead lift operations into and out of our production cells. This position will be working 2nd shift hours (2 PM – 10:30 PM) with occasional, scheduled overtime which will include weekends.
What you'll do:
To be successful in this role, you will:
Review the lift plans and lead the pre-lift meetings to ensure safety and efficiency.
Directly supervise and oversee the execution of all lift operations.
Ensure compliance with the company's EH&S requirements for all lift operations.
Provide guidance and training for other technicians involved in lift operators.
Conduct safety reviews and audits on lift equipment and procedures.
Collaborate with NCCCO commissioned training vendors for crane operator training.
Collaborate with engineering and area management to improve lift operations.
Communicate effectively across the technician, engineering, and management teams.
Support the 3D printing operations which will include monitoring the WAAM process, machining hardware, and completing preventative maintenance.
Foster a culture that leads to open communication and teamwork.
What you need to know:
Minimum of 5 years experience working with overhead crane and rigging equipment or NCCCO lift director training
Certified rigger
Knowledge of operation regulatory standards, roles and responsibilities, factors impacting the lift, risk and hazard guidelines, crane inspection procedures, and emergency shutdown procedures
Previous hands-on experience with welding operations (TIG or MIG preferred)
Previous hands-on experience with fabrication or machining operations
General computer skills to be able to follow work instructions and to input data into our manufacturing systems/Microsoft Excel
Demonstrated ability to work well in a team environment, communicate clearly, and have a strong work ethic
Be able to maintain and clean and organized work area
Physical Requirements
Must be able to lift/push/drag 50 lbs of weight.
Must be able to hold a power tool for at least 1 hr at a time.
Capable of spending a full shift monitoring multiple prints, staying alert and active the entire time.
Must be comfortable with wearing a power air purifying respirator. Need to pass medical evaluation by nurse.
Need to be able to work from heights above 20 feet for extended durations (1+ hrs).
Technician should be comfortable entering a print cell during the printing process wearing full welding PPE.
Need to be comfortable inside confined spaces for at least 1 hr for confined space operations
Nice to haves but not required:
Arc welding experience with aluminum
Experience with Wire Arc Additive Manufacturing
Experience with robotics
Previous experience in an aerospace environment
Passionate about additive manufacturing technology
Previous leadership experience
Relativity Space offers competitive salary and equity, a generous vacation policy, an annual L&D stipend and more!
We are an equal opportunity employer and value diversity at our company. We do not discriminate on the basis of race, religion, color, national origin, gender, sexual orientation, age, marital status, veteran status, or disability status.
The below-range represents Relativity Space's current good-faith pay scale for this role. Relativity Space reserves the right to modify or update this range at any time.
Compensation is only one part of our entire total rewards package. To see some of the benefits & perks we offer, please visit here:
https://px.sequoia.com/relativityspace
Hiring Range: