Senior Stage Fluids Engineer, CFD Analysis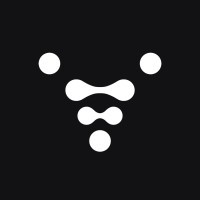 Relativity Space
Long Beach, CA, USA
Posted on Wednesday, October 18, 2023
Company Overview:
Relativity is the first and only company to automate aerospace manufacturing by integrating intelligent robotics, software, and proprietary metal 3D printing technology. Disrupting 60 years of aerospace, Relativity offers a radically simplified supply chain, building a rocket with 100x fewer parts in less than 60 days. Our long-term goal is to upgrade humanity's industrial base on Earth and on Mars.
Team:
The Stage Fluids team is responsible for all fluid systems between the engine and the ground connection that will enable our Terran 1 and R rockets to venture to space. We collaborate closely with virtually every discipline- including our propulsion, structures, launch, and test teams- to deliver a vehicle capable of launching to orbit. We strive for continuous improvement and support the development of our technical hardware and human teammates alike.
What you'll do:
As a Stage Fluids Analyst, you will help drive the technical direction of Relativity's products across the domain of Fluid Dynamics, focusing on internal flow and fluid analysis using the full range of analysis tools from CFD, to numerical models and hand calculations. You will play a key role in shaping Relativity's vehicle products and advanced technical analyses, including Terran R vehicle propellant and pressurization system behavior.
You will collaborate with our design, propulsion and GNC teams to deliver fluid system design, test, and analysis projects on time, while meeting our technical requirements. A high degree of autonomy along with an ability to prioritize work in our fast-paced environment is required. Additionally, you will help build an outstanding vehicle engineering organization at the cutting edge of commercial aerospace.
Here are some examples of projects you could be working on:
Develop and execute CFD analyses to solve novel challenges in vehicle propellant management and compressible flow. This includes VOF (volume of fluids) and internal compressible flow simulations.
Perform analytical thermal fluid calculations to size and design compressible and incompressible fluid systems using a variety of approaches (hand calcs, simple programs, network solvers, CFD models, etc)
Anchor, validate and characterize uncertainty of analysis models through literature and/or test data.
Mature Relativity's tools for developing, assessing, and communicating fluids behavior throughout all phases of ascent, in-space and reentry flight.
Guide and mentor responsible fluids hardware engineers to ensure hardware meets fluid systems requirements.
To be successful in this role, you should be self-motivated, adaptable, and able to contribute significantly to a fast-paced, integrated vehicle program. You should also be able to resolve ambiguity and drive projects to completion. Ideally, you have significant incompressible and compressible flow, CFD, and High Performance Computing (HPC) experience as well as a proven track record completing projects successfully in a highly collaborative environment.
On a weekly basis, you will be performing analysis, developing software tools, and supporting design teams. You will also use your strong organizational skills to properly manage the documentation and communication of your actions, recommendations, and decisions.
What you need to know:
An undergraduate degree in engineering or related field and 4+ years relevant experience
Experience performing 1D analysis modeling incompressible and/or compressible flow.
Experience architecting and executing CFD workflows for internal flow dynamics.
Experience solving complex problems on integrated vehicles/engineering projects.
Proficiency in Python or similar languages
Proficiency in industry-standard CFD tools like FLOW-3D or Star-CCM+ or similar.
Nice to haves but not required:
Graduate degree in a science or engineering field
6+ years relevant experience across 1 or more program lifecycles.
Experience building volume of fluid and/or internal compressible flow CFD models.
Experience developing simulation toolsets and workflows, e.g. for HPC
We believe varied perspectives & backgrounds strengthen our team. Prior experience in aerospace is not required.
We are an equal opportunity employer and value diversity at our company. We do not discriminate on the basis of race, religion, color, national origin, gender, sexual orientation, age, marital status, veteran status, or disability status.
The below-range represents Relativity Space's current good-faith pay scale for this role. Relativity Space reserves the right to modify or update this range at any time.
Compensation is only one part of our entire total rewards package. To see some of the benefits & perks we offer, please visit here:
https://px.sequoia.com/relativityspace
Hiring Range: