Tooling Mechanical Engineer II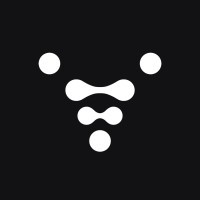 Relativity Space
Other Engineering
Long Beach, CA, USA
Posted on Wednesday, October 18, 2023
Company Overview:
A rocket company at the core, Relativity Space is on a mission to become the next great commercial launch company. Meeting the needs of a growing demand for space infrastructure, our rockets will revolutionize how we connect and communicate on Earth by getting satellites to space. We have developed a vertically integrated technology platform in which we leverage additive manufacturing, artificial intelligence, and autonomous robotics to 3D print rockets. Our unique approach enables rapid product iteration, allowing us to push the boundaries of what's possible today and unlock the full potential of 3D printing for tomorrow. Join us on this extraordinary journey, as we work together to transform our vision into reality.
Team:
The Manufacturing team at Relativity Space is currently deep in manufacturing trades and process development for Terran R, our next generation, fully re-useable rocket. This team has a wide variety of responsibilities—from determining the most efficient factory floor layout, to developing and implementing complex tooling and processes, and even interfacing with the vehicle engineering team to heavily influence the design of the rocket. Unique to Relativity, you will get to work across many teams to iterate and support Relativity's first-of-its-kind 3D printing software and robotics technology.
The Mechanical Engineers are responsible for the design and development of tools and equipment that support manufacturing. The Mechanical Engineering team works closely with Additive Development and Manufacturing, turning top-level requirements and concepts into functional detailed designs. The Mechanical Engineering team brings a high level of innovation and ingenuity into the design process, as they are tasked with building out a highly-automated Production facility.
We are looking for an experienced Tooling Mechanical Engineer to spearhead tooling design and development. You will act as the subject matter expert for all tooling and new product development efforts. You will own the relationship between the engineering development and production teams. The success of Relativity depends on the quality, reliability, cost, manufacturability, throughput, safety, and user experience of the products that you deliver.
What you'll do:
Develop high quality development and production tooling for the Terran vehicle and Aeon engine programs

Spearhead efforts to develop the factory of the future by creating design solutions that support automation and rapid iteration

Capable of integrating concepts and principles of mechanical design and analysis of several different projects in a fast-paced environment - projects will vary in size and scale

Ability to interpret and apply sound design and drafting standards (ASME Y14.5) in creating tooling drawing definitions

Handle a wide range of technical problems and familiar with all types of material handling, assembly fixtures, off-loaders, rotisseries, test

fixtures, structural weldments, environmental chambers, and custom machines

Close collaboration with component designers, manufacturing engineers, and integration engineering

to achieve the best possible cradle to grave metrics (safety, cost, quality, cycle time, delivery, reliability, life, and maintenance/refurbishment)

Manage projects including vendor selection, fabrication, inspection, equipment installation, and commissioning of tooling

Set, implement, and maintain schedules and budgets to ensure project completion

Facilitate effective and collaborative communication by fostering creativity and leveraging team member strengths
What you need to know:
Bachelor of Science degree in manufacturing engineering, mechanical engineering or equivalent

3+ years of work or project experience with design, build, and commissioning of tooling and fixtures for manufacturing, assembly and test

Experience using CAD and FEA-based analysis software (NX and ANSYS Workbench preferred) for structural applications

Experience in full-cycle project completion

Experience in strategic buildout and project management of tooling supporting production
Nice to haves but not required:
Experience with structural analysis including the ability to perform hand calculations

Strong expertise in design for manufacturability and design for assembly including experience taking products from prototype design to production

Solid understanding of common manufacturing materials, GD&T, and tolerance/stack-up analysis

Solid understanding of common manufacturing processes and machines including mills, lathes, welding, sheet-metal bending, lifting/rigging, assembly, inspection, etc.

Experience with custom machine design: motors, actuators, linear rails/actuators, pneumatics, bearings, etc.

Experience with Siemens NX and Teamcenter PLM software

Experience with ANSYS Workbench, FEMAP Pre/Post processing, NASTRAN Solver, NX Advance Simulation,

Mechanica

l

, etc.
Relativity Space offers competitive salary and equity, a generous vacation policy, an annual L&D stipend and more!
We are an equal opportunity employer and value diversity at our company. We do not discriminate on the basis of race, religion, color, national origin, gender, sexual orientation, age, marital status, veteran status, or disability status.
The below-range represents Relativity Space's current good-faith pay scale for this role. Relativity Space reserves the right to modify or update this range at any time.
Compensation is only one part of our entire total rewards package. To see some of the benefits & perks we offer, please visit here:
https://px.sequoia.com/relativityspace
Hiring Range: